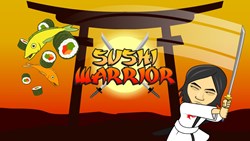 Minneapolis, MN (PRWEB) August 21, 2013
The ACES team will be attending both the Game Stop Expo in Las Vegas, NV on August 28, 2013 and the Digital Media Wire Games Conference in New York City on September 17, 2013 to promote the launch of ACES' full line of products and services and its first mobile game, Sushi Warrior.
Sushi Warrior will be the first product available; the flash version will be finished on August 23, 2013 and by September 20, 2013, it will be available in iOS and Android. It will be available to Acesse members through ACES and for the public in the Apple App Store and Google Play. Members can play Sushi Warrior for free by signing in or signing up through the ACES gaming portal.
ACES is Acesse's first entertainment hub where anyone can play and download games, apps, ebooks, music, and videos; the platform is open to developers to upload and promote apps and games. The exact date that ACES will be available to the public has not been determined but as it is in the developmental stage, the ACES is working full-speed at promoting and preparing its full launch.
Acesse.com is a division of Acesse Corporation, and is registered under the laws of the state of Nevada, USA. Acesse.com provides search, advertising, and marketing services to small businesses and individuals around the world.