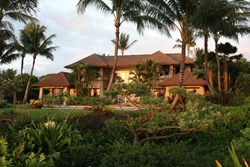 I feel as though an extra day in Maui is a once in a lifetime experience.
Maui, Hawaii (PRWEB) August 22, 2013
iTrip has recently announced a limited-time promotion for their selection of Maui vacation homes, which allows visitors to experience Maui at a discounted price. This Maui, Hawaii vacation promotion offers its visitors the experience of spending five nights on the island and enjoying the sixth day for free. The offer lasts from August 1st, 2013, until September 30th, 2013. The offer cannot be combined with any other special offers available on iTrip's website.
Maui, Hawaii is an island known as Valley Isle and is a popular tourist attraction, containing 81 accessible beaches, 10 state parks, and some of the world's greatest golf courses. The nickname of Valley Isle has been given to Maui due to the fact that it is located between two nearby mountains. Haleakala is the mountain located to the east of the island and the West Maui Mountains are located on the west.
The state of Hawaii itself has been referred to frequently as "Paradise on Earth" and each island is given a nickname. Maui, Hawaii has been ranked as the best island in the world, according to the readers of Conde Nast Traveler. It is the second largest island in the state of Hawaii, measuring approximately 48 miles long and 26 miles wide.
"Maui, Hawaii is an excellent place to spend a vacation," says Steve Presley, acting founder of iTrip.
"Many people enjoy Maui for its pleasant climate, breathtaking nature, and the numerous fun vacation activities that this beautiful state has to offer. Visitors can experience snorkeling, golfing, surfing, and shopping on this island. Visitors can also experience some of the most gorgeous sights in the world, such as the natural beauty of Hana. I feel as though an extra day in Maui is a once in a lifetime experience."
To experience the beauty of Maui, travelers can send an email to leanna(at)itrip(dot)net or call 888-MY-ITRIP to learn more about any exciting vacation destination. Travel enthusiasts are also encouraged to also visit iTrip's website for the latest traveling specials at http://www.itrip.net/.