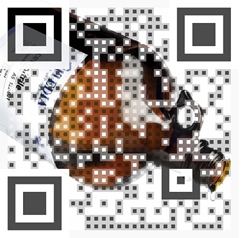 100% Focus,100% Confidence!
Fairfield, OH (PRWEB) August 22, 2013
Tedia Company, Inc., an international leader in production of high-purity solvents, is the first laboratory chemical company to use Quick Response (QR) code technology to instantly provide critical solvent information to customers.
A QR code on the label of every Tedia product contains information about the product's Certificate of Analysis and product specification, as well as the product's safety data sheet and statistical process control charts. Each code is specific for the lot number of the product. Additional quality control data---including Chromatograms, Spectra and raw testing data---will be added to codes by the end of 2013.
"No other chemical company uses QR code technology to provide this information, giving Tedia customers an important advantage in immediately obtaining critical quality data," said Chris Dendy, Vice President.
"Our customers previously had to call customer service or go to our website to access solvent information, but now they can get it instantly through a cell phone or any tablet device," said Greg Huber, Tedia's Quality Manager. "We are very pleased to provide this service that will significantly enhance efficiency and productivity for our customers."
Tedia Company, founded in 1975 in Fairfield, OH, is the largest producer of OEM high-purity solvents in North America. Using the manufacturing system known as T2P2, the company focuses 100 percent on producing high purity solvents that are sold to customers in analytical laboratories and manufacturing facilities worldwide.
Tedia is simultaneously launching this QR Code Technology worldwide with its Tedia China operation, a joint venture established in 2011 with Susong Longhua Fine Chemicals Co., Ltd. Tedia is the first international company to invest directly in a high-purity solvents manufacturing facility in China.
Detailed information about implementation of the QR code technology is available at the Tedia web site (http://www.tedia.com) or from Tedia authorized distributors.