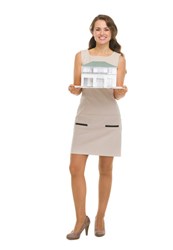 Orange, California (PRWEB) August 21, 2013
Broadview Mortgage has announced an endorsement for a recent policy change from the Department of Housing and Urban Development (HUD). In Mortgage Letter 2013-26 HUD clarifies some definitions pertaining to extenuating circumstances.
This is a long awaited program that add clarification to the extenuating circumstances exception guidelines. This is to specifically address shortening the waiting period to buy a home after a hardship.
Extenuating circumstance exceptions are typically very vague and rarely granted. Unlike other extenuating circumstance definitions, the Back to Work program gives us a very specific definition for qualifying.
"This is excellent for people who have been victims of the recession and are serious about obtaining government financing," says Scott Schang, a branch manager for Broadview Mortgage.
"There are so many people who are incredibly credit worthy who, due to circumstances outside their reach, were ineligible for government financing. This recent mortgagee letter brings some relief to these people," says Schang.
Even with the recent mortgagee letter release, individuals applying for credit must still meet other guidelines set forth by the federal government.