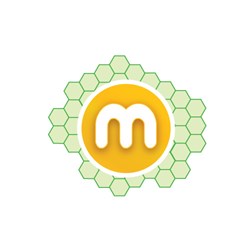 Over the years we've chosen people whose innovations and companies have been profoundly influential on the direction of human affairs
CAMBRIDGE, MA (PRWEB) August 21, 2013
Today MIT Technology Review reveals its list of 35 top young innovators (http://www.technologyreview.com/innovators-under-35/). For over a decade, the global media company has recognized a list of exceptionally talented technologists whose work has great potential to transform the world. For his work in the field of telecommunications, the mPedigree Network's Bright Simons has been honored as an outstanding entrepreneur on the list.
Bright Simons invented a method for using basic SMS technology over mobile networks to secure the supply chain of health-impacting products, and to protect consumers from the dangers of fake products, like medicines, by making it possible for consumers to verify the authenticity of the product with a basic text message. Initially invented for use in the organic produce trade, the technology now lies at the heart of a whole new industry of mobile authentication, benefitting millions of consumers on multiple continents.
"Over the years, we've had success in choosing women and men whose innovations and companies have been profoundly influential on the direction of human affairs," says editor in chief and publisher Jason Pontin. "Previous winners include Larry Page and Sergey Brin, the cofounders of Google; Mark Zuckerberg, the cofounder of Facebook; Jonathan Ive, the chief designer of Apple; and David Karp, the creator of Tumblr. We're proud of our selections and the variety of achievements they celebrate, and we're proud to add Bright to this prestigious list."
This year's honorees will be featured online at technologyreview.com starting today, and in the September/October print magazine, which hits newsstands worldwide on September 3. They will appear in person at the upcoming EmTech MIT conference from October 9–11 in Cambridge, Massachusetts (http://www.emtechmit.com).
About mPedigree Network
The mPedigree Network (http://www.mPedigree.Net) is a global leader in the emerging mobile authentication and supply chain security industry. Its flagship GoldkeysTM platform (http://www.goldkeys.org) is used worldwide by a wide range of consumer goods companies, including top 5 global pharmaceutical companies, some of the world's largest generic drugs companies, the government of the world's most populous black country, and regional cosmetics and electrical products companies. mPedigree partners Fortune 100 technology powerhouses and dozens of telecom companies in delivering life-impacting services on multiple continents.
About MIT Technology Review
MIT Technology Review leads the global conversation about technologies that matter. An independent media company owned by MIT, it produces publications read by millions of business leaders, innovators, and thought leaders around the globe, in six languages and on a variety of platforms. The company publishes MIT Technology Review magazine, the most respected technology magazine; daily news features, analysis, and opinion; and Business Reports, which explain how technologies are transforming industries. It produces live eventssuch as the annual EmTech MIT, international EmTech conferences, Summits, and Salons. The company's entrepreneurial community organization, MIT Enterprise Forum, hosts 400+ events a year around the world.