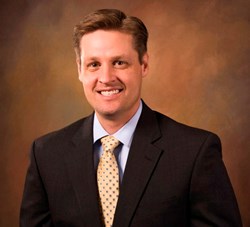 In choosing a trustee parents must understand that the trustee has four main responsibilities...
Charlotte, NC (PRWEB) August 22, 2013
The actions of Corporate Trustees for Special Needs Trusts have come under fire after a New York City judge (Judge Kristin Booth Glen) gave a scathing tongue lashing and judgement to a trustee of a multi-million dollar trust for a non-verbal minor with Autism for never even visiting this child for over 5 years. In the Matter of the Accounting by JP Morgan Chase Bank, N.A. v. Marie H. (N.Y. Surr.Ct.,No. 2005-1307, Dec. 31, 2012).
"The history reveals a severely disabled, vulnerable, institutionalized young man, wholly dependent on Medicaid, unvisited and virtually abandoned, despite a multimillion dollar trust left for his care by his deceased mother," Glen wrote in her opinion. "It's not sufficient for the trustees to simply safeguard the Mark Trust's assets; instead, the trustees have a duty to Mark to inquire into his condition and to apply trust income to improving it." In her opinion, Glen described her decision as a "clarion call" for all special needs trustees. "Courts will intervene not only when the trustee behaves recklessly, but also when the trustee fails to exercise judgment altogether," she wrote.*
A Special Needs Plan, a special needs planning firm explains that The trustee for your child's Special Needs Trust is an important decision that will have ramifications for the quality of your child's life. "In choosing a trustee parents must understand that the trustee has four main responsibilities:
1. Manage the money to ensure it lasts as long as possible
2. File the necessary Tax Return
3. Understand distribution rules to ensure government benefits are always protected
4. Know the needs of your child
"Unfortunately, the trustees in this New York court case were very clear on the first three responsibilities, but forgot that their 4th responsibility: ensuring the needs of the individual are served at the highest of levels. Why is this important? Because all of us deserve the ability to live the most independent and inspired life possible. The only way our citizens with Special Needs will realize this life is if parents are clear in planning for their future and instruct their trustees accordingly," states Ryan Platt, Founder of A Special Needs Plan. (advisory firm …)
Choosing a trustee can be an obstacle for many parents due to the fact that the individual or individuals in their family (either siblings of their child with special needs, aunts, uncles, etc.) that they would like to choose do not have the expertise to handle the first three responsibilities, but they certainly can handle the 4th responsibility of knowing the needs of their child.
"It is often true that parents first think of family members to be the trustee, because the family member cares for and loves the individual with special needs. I impress upon families that this is critical, but they must give this trustee help in the other three areas so the trust assets last as long as necessary, the trust doesn't fall into tax trouble, and distribution mistakes do not forfeit government benefits for their child," explains Ryan Platt.
If parents do have a Family Member Trustee in mind, then it is easy to educate this family member that they will need help in managing this trust. As the parent, you can find them a Trust advisor that they can use for advice in managing the trust appropriately. This would be an informal arrangement which means the Family Member Trustee can always change it in the future. If the parent prefers something more formal, than the parent can name an administrative or co-trustee that can serve along side the Family Member. This Administrative or Co-Trustee would be named in the Trust document and as the drafter of the trust the parent can detail the job responsibilities of the Family member Trustee and the Co-Trustee.
"Special Needs Trusts are great tools in protecting the future of your child with special needs; however, they must be surrounded by a well thought through and comprehensive plan or unintended consequences usually occur," exclaims Ryan Platt.
For more information about A Special Needs Plan please call 800-SN9-8610 or email info(at)aspecialneedsplan(dot)com. You can also visit http://www.aspecialneedsplan.com and their education website http://www.specialneedsknowledge.org .
*http://www.autismspeaks.org/news/news-item/judge-glen-her-groundbreaking-opinion-special-needs-trusts