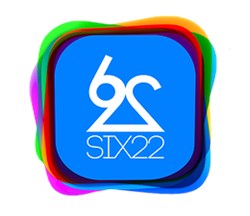 Healthcare Marketing. It's Not Easy, We're Just Very Good.
New York, NY (PRWEB) August 22, 2013
From its early days as a start-up in a cramped office, Six22 LLC has taken the healthcare marketing world by storm. Six22 has quickly soared to the top of the charts with a client portfolio of healthcare companies that spans the globe from New York to Texas to Israel.
Marketing in healthcare has historically been a bland experience. Websites were monotonous and lacked personality and individuality. Brochures were boring and promotional items, tacky.
Enter the world of Six22. Six22 is the leading team of marketers, designers, admissions people, out-of-the-box thinkers and healthcare professionals working around the clock to transform healthcare companies of all shapes and sizes into the most recognized and successful in their industry, with a strong focus on increasing referrals, business development and reimbursement maximization.
Clients are provided the full range of marketing solutions. Off-line services include logo discovery, business cards, brochures, print ads, event-planning, field marketing and more. Online services include website development, social media, search engine optimization, reputation management, ad campaigns and more.
Six22 stands out due to their unique approach which ensures facilities are marketing themselves directly to the specific patients and families they are seeking to admit. Amongst their recent innovations is a one-of-a-kind referral and admission enhancement system for skilled nursing facilities called 'Six-Link'.
"As Nursing Home Admissions and Marketing people we had the opportunity to experience all the tasks that hinder a facility's ability to generate successful admissions. In response we custom built a web system, Six-Link, that combines a multitude of elements which enables facilities to secure more appropriate admissions more quickly and efficiently than ever before," said Jason Newman, CEO of Six22.
Six22 aims to cure the marketing woes of its clients, creating healthy companies with stellar branding and fresh design concepts. Six22's client portfolio ranges from multi-state nursing home groups to local neighborhood clinics to medical technology companies.
"Our mission is to take stale, tired healthcare companies and completely re-brand them from the bottom up. Our work here is totally unlike anything else today in healthcare. When a patient or doctor sees work we've done, you can bet they will be blown away," added Newman. "Healthcare marketing isn't easy, we're just very good."
For more information on Six22 LLC kindly contact Yitzy Rosenblum, Director of Marketing, at
888-412-6728 or at yitzy(at)six22llc(dot)com. Check out their unique website at http://www.Six22LLC.com. Like them at Facebook.com/Six22LLC and Follow them at Twitter.com/6ix22.