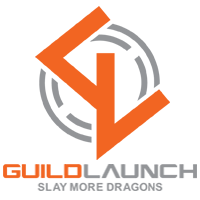 With this acquisition Guild Launch strengthens its position as the largest guild hosting service in the world.
Richmond, VA (PRWEB) August 22, 2013
Guild Launch, the world's leading guild hosting and management platform, has acquired WowStead guild hosting service. With this acquisition Guild Launch strengthens its position as the largest guild hosting service in the world. As part of the Curse Inc. network, WowStead was previously one of the largest guild hosting services specializing in the World of Warcraft gaming series.
"While this acquisition is great for Guild Launch for many reasons, I'm most excited about what our new members from WowStead have to look forward to here," said Stephen Johnston, President and founder of Guild Launch. "With our outstanding level of service and multi-game support, we are certain they'll experience the best hosting service the industry has to offer."
The acquisition of WowStead has increased Guild Launch's market share more than 60%, solidifying them as the largest and best hosting for guild, teams, clans and fans of gaming.
Guild Launch's focus and mission has always been on the gaming community and throughout this acquisition that remains. To provide a seamless relocation of service, Guild Launch will automatically transfer all WowStead essential guild data into their database to allow users to retain history, images and other essential artifacts for their communities. In addition, Guild Launch is crediting user accounts with all existing paid credits remaining at WowStead. Lastly, former WowStead users will experience continuous service of their Ventrilo voice servers, a critical piece of technology for modern gamers.
To learn more about Guild Launch, please visit guildlaunch.com
About Guild Launch
The company behind flagship service GuildLaunch.com and innovative publishing platform GameSkinny, Guild Launch is the leading provider of online gaming platforms based in Richmond, Virginia. Guild Launch delivers site hosting and support services to video game communities and fan sites for over 400 video games and three million registered gamers. The platform provides premium, feature-rich and easy-to-use hosting and social networking to customers playing the most popular video games. A feature set tailored to needs of all types of gamers also includes web forums, raid tracking and DKP, event calendars, recruitment tools, roster imports, and more; all with a degree of security unmatched in the industry.
For more information, go to http://www.guildlaunch.com or follow @GuildLaunch on Twitter. Visit http://www.facebook.com/FansOfGuildLaunch and become a fan for regular updates via Facebook.