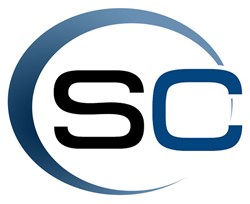 Our continued growth is a testament to our top-notch team, their commitment to the customers we serve and passion for the role we play in improving business communications.
Boston, MA (PRWEB) August 21, 2013
SoundConnect has been recognized as one of the nation's Fastest Growing Private Companies by Inc. 500 | 5000 magazine. For 32 years, Inc. has welcomed the fastest-growing private companies in America into a very exclusive club. Inc debuted the Boston Company, SoundConnect, 813th of the fastest growing private companies of 2013. SoundConnect now shares a pedigree with Microsoft, Intuit, Zappos, Pandora, Oracle, and dozens of other notable alumni.
"We are honored to be recognized as one of the nation's fastest growing companies," CEO and Founder Shaun Chambers says, "Our continued growth is a testament to our top-notch team, their commitment to the customers we serve and passion for the role we play in improving business communications."
Inc. magazine annually ranks U.S.-based, privately held companies by a percentage growth over a three-year reporting period. Since 2008, SoundConnect has achieved revenue growth of 557%. SoundConnect is ranked 12th among the top 100 US Telecommunications Companies and 35th fastest growing company in Massachusetts.
Inc. Editor in Chief Eric Schurenberg states being honored this year is "a particularly noble achievement," as the companies listed "had to thrive through three of the toughest years this economy has seen in living memory. Success in such times is eloquent testimony to creativity, resilience and tenacity," he adds.
SoundConnect President, Tom Sullivan stated, "We are honored to be on this exclusive list of companies. I am so proud of the tremendous growth and success we have gained thus far. We have outlined very aggressive growth strategy for the company and have taken the deliberate steps necessary to reach those goals. At the end of the day, we strive to deliver innovative services for our customers that will set them up for success."
About Inc.
Founded in 1979, and acquired in 2005 by Mansueto Ventures, Inc. is the only major brand dedicated exclusively to owners and managers of growing private companies, with the aim to deliver real solutions for today's innovative company builders. Total monthly audience reach for the brand has grown significantly from 2,000,000 in 2010 to over 6,000,000 today. For more information, visit http://www.inc.com.
About SoundConnect
SoundConnect specializes in unified business communications. Their offerings include a comprehensive portfolio of Unified Communication and Collaboration service: Microsoft Lync, Adobe Web Conferencing, WebEx Web Conferencing, Audio Conferencing, Webcasting, Video conferencing and hosted Microsoft Exchange. SoundConnect's comprehensive communication services are customized and implemented to optimize the requirements of their customers. SoundConnect's streamlined communications services improve productivity, expand communications, reduce operational expenses and provide tools to empower sales & marketing programs. SoundConnect understands communications are vital to business success and provide premier customized services and exceptional support to ensure success. The Telecom Association recently named SoundConnect Best 2012 Conferencing Provider; showcasing their ongoing long-term commitment to technology solutions for video, audio, web conferencing and customer service excellence.
For more information contact Seanna Baumgartner at seanna(at)sound-connect(dot)com or visit online at http://www.sound-connect.com.