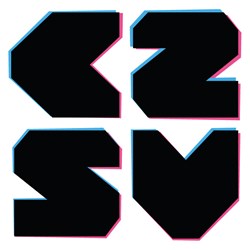 100+ speakers will appear - sessions range from a keynote by Robert Scoble, an introduction to Bitcoin with Internet pioneer Gary Kremen and a discussion of Internet privacy with serial entrepreneur Steve Kirsch.
San Jose, CA (PRWEB) August 21, 2013
Technology visionaries, entrepreneurs and influencers will gather at the Creative Convergence Silicon Valley conference (C2SV), September 26 - 28 at the newly-renovated San Jose McEnery Convention Center in downtown San Jose, Calif.
The program will provide unique insights on a wide range of transformative technologies and disruptive business models, directly from some of the leading voices in digital culture during a time of unprecedented change. Session topics include wearable computing, augmented reality, big data, artificial intelligence apps, social transportation, self-driving cars, workplace reinvention, the sharing economy and a lot more.
This year's three-day conference will inaugurate the new wing of the San Jose McEnery Convention Center, a new $130 million expansion that opens next month. More than 100 speakers will appear in sessions that range from a keynote by Robert Scoble, an introduction to Bitcoin with Internet pioneer Gary Kremen, a discussion of Internet privacy with serial entrepreneur Steve Kirsch, to an inside view of Hollywood-Silicon Valley convergence with Zuckerberg Media's Bradley Lautenbach, and a look at companies of the future with Yahoo! chair Maynard Webb.
Personifying the convergence theme, Iggy and the Stooges guitarist James Williamson will share stories from his three decades as a senior Silicon Valley technology executive, as well as his days as an early 1970s glam rocker at the Saturday keynote session.
In planning the event, organizers visited festivals from Toronto to Austin, and decided to put a distinctly Silicon Valley stamp on the experience. "These are actually the people running the companies and building the technology that will transform our future—not just the marketing delegations and creative teams," said Silicon Valley publisher Dan Pulcrano, who organized this first-ever convergence event. "Attendees will able to interact with visionary players in an environment that's relaxed and uncrowded."
Pulcrano continued: "San Jose is a friendly city with excellent amenities. We are inviting the world to experience our music scene, enjoy our weather, taste our food and celebrate the digital culture explosion. It's also a chance for Silicon Valley's hard-working tech workforce to experience a festival of music and advanced ideas without having to sleep on someone's couch in another city."
C2SV's concurrent four-day music festival culminates with a concert in St. James Park headlined by Iggy and The Stooges, preceded by San Francisco's Thee Oh Sees and El Paso alternative rock band Bosnian Rainbows. Other artists appearing at the music festival include '90s alt-rock pioneers The Lemonheads, local electro-pop duo The Limousines, retro-funksters The Coup, and modern electronic musician Dam-Funk. More than 70 acts will perform at 12 venues in downtown San Jose.
Conference Highlights
Digital media phenomenon Robert Scoble and co-author Shel Israel will explain the five technology breakthroughs transforming the world at an accelerating pace.
New Yahoo! Chair Maynard Webb will discuss workplace reinvention with NextSpace's Jeremy Neuner.
Video game inventor Nolan Bushnell share his thoughts about harnessing creativity and "Finding the Next Steve Jobs."
Brain scientist and Dun & Bradstreet Credibility Corp. CEO James Stibel will discuss his bestseller "Breakpoint: Why the Web will Implode, Search will be Obsolete, and Everything Else you Need to Know about Technology is in Your Brain."
Zuckerberg Media COO Bradley Lautenbach will share his thoughts on the convergence between Hollywood and Silicon Valley.
CEOs and top executives in the sharing economy Sidecar, Relay Rides, Zipcar, Flightcar will talk about the social transportation revolution.
Walmart Labs' Jeremy King and eCommera's John Squire will share experiences from the next chapter in the global ecommerce revolution.
Singularity University's Brad Templeton will weigh the implications of self-driving cars and former Wired magazine editor Chris Anderson will make the case for drones that can help improve the world.
Wedge Martin and Matt Miesnieks will talk about the emerging field of augmented reality.
Each day's conference sessions will be followed by mixers and parties, then performances by a growing lineup of music acts. Schedules for music performances and technology sessions can be found on the web at c2sv.com.
Sponsors
C2SV Technology conference is supported by lead sponsors Kerio, Inc., Fry's Electronics and the San Jose Office of Economic Development. Support has also come from the San Jose Downtown Association, Valley Transportation Authority, Team San Jose, Liquid Agency, PureMatter and Structure Law Group. Media supporters include KQED, the Silicon Valley Business Journal, IDG World Expo, Metro Silicon Valley weekly, Bohemian weekly, Santa Cruz Weekly, Transmedia SF, the BlogHer network, Drum magazine, Content magazine, Yelp!, Live 105, KSCU and SF Station. Additional sponsorship opportunities and exhibitor booths are still available. For sponsorship inquiries, please visit C2SV Sponsors page.
Tickets
Tickets may be purchased at http://www.c2sv.com/tickets. Music wristbands that allow entrance to all shows, capacity permitting, may be purchase separately or as part of a platinum pass in conjunction with the technology conference.
Conference Schedule (as of Aug. 19, 2013)
About C2SV
C2SV combines a wide-ranging Silicon Valley technology conference with a multi-venue music festival to activate downtown San Jose for four days in September. The event was launched last year as a single-day, multi-venue music festival, the Silicon Valley Sound Experience. With the addition of technology, the name was changed to Creative Convergence Silicon Valley, or C2SV. The technology conference takes place at the San Jose McEnery Convention Center from Thursday, Sept. 26 to Saturday, Sept. 28. The music begins Thursday night and goes through the closing party on Sunday. Tickets may be purchased at C2SV.com/tickets.