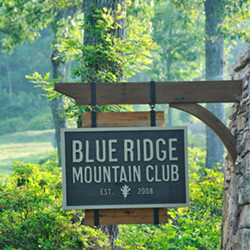 Blowing Rock, North Carolina (PRWEB) August 27, 2013
This Blue Ridge Mountain community received national attention when it was featured as part of a sixteen-page spread on the North Carolina Highlands in the July 2013 issue of US Airways magazine.
The recent article is one of many national pieces highlighting Blue Ridge Mountain Club. US Airways has a massive reach of 80 million passengers per year with over 3,000 flights going out daily to more than 200 countries. In 2011, the average readership per issue was 3.2 million passengers. A piece on Blue Ridge Mountain Club was fitting for the US Airways audience, as 10% of readers own second homes and 8% own rental properties.
With fall coming and the leaves changing, Blue Ridge Mountain Club offers some of the most stunning panoramic mountain views. Established in 2008, Blue Ridge Mountain Club is centrally located to Banner Elk, Linville, Blowing Rock, and Boone, NC. It has quickly gained traction as one of the most popular communities in the North Carolina Mountains, yet also a community whose residents strive to preserve the natural beauty.
The community lifestyle includes over 20 miles of hiking, 64 miles of pristine creeks and streams, seven parks, camping, and picnic areas. A 1.5 mile fitness trail, and an informal clubhouse in the Watson Gap Ridge neighborhood are all in development.
It's a great time to plan a visit to the High Country and the unspoiled land where Blue Ridge Mountain Club is located. The Club hosts multiple outbound community events, including a series of Appalachian State University football game tailgates every Saturday of October. Anyone interested in the community can sign up for a Discovery Tour, where the entire family can stay for two nights in one of the Watson Gap cottages and experience the outdoor attractions, culture and lifestyle of Blowing Rock.
About Blue Ridge Mountain Club
Blue Ridge Mountain Club prides itself on offering a great variety of homes, ideal for families looking for a natural refuge away from the hustle and bustle of everyday life. Mountain cottages and homes in the Watson Gap Park and Watson Gap Ridge neighborhoods are just part of this wonderful community. More neighborhoods and homes are coming in the future. Blue Ridge Mountain Club boasts homes that are easily accessible for families, as well as craftsmanship that will last for generations and fit in with the scenery of North Carolina's High Country. For information on Boone, NC real estate listings, contact the Blue Ridge Mountain Club sales team today at (828) 295-8667.