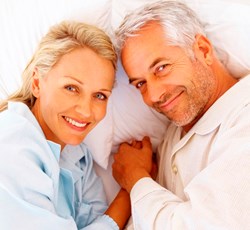 'Our Face Whisperer® Night cream contains Matrixyl and helps generate new collagen while you sleep,' says Heshelow.
St. Petersburg, FL (PRWEB) August 21, 2013
Anti-aging skin care products work to reduce wrinkles, plump and smooth the skin and moisturize. There are many ingredients that can help regain a more youthful skin but peptides have been discovered to hold an important secret.
"When peptides such as Matrixyl are applied to the skin," says Kathy Heshelow, founder of Sublime Beauty®, "they actually "trick" the skin into producing more collagen and encourage the action of antioxidants. They mimic collagen that is broken down which causes the skin to produce more."
Collagen is at the heart of aging skin. We lose collagen each year. By age 30, we have lost about 15% of our collagen and by age 60, about 45%. It is a contributing factor to wrinkles, lines, thinning and sagging of skin.
Boosting collagen production and levels is most important for smooth, youthful skin. "Our Face Whisperer Night cream has Matrixyl and helps new collagen production work for you while you sleep. And our wonderful Collagen Peptide serum for the day also contains Matrixyl," says Heshelow.
Chemist Ian Hamley at Reading University recently conducted clinical studies on Matrixyl which showed it could double collagen production. Other studies have been made as well.
The Face Whisperer® Night cream is currently on sale.