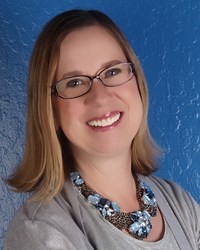 (PRWEB) August 21, 2013
In this wild and wired world, it is increasingly difficult to truly relax and find the stillness within. Maggie Oman Shannon will talk about "Do-It-Yourself" peace of mind, offering an abundance of ways anyone can achieve serenity at a workshop at East West Bookshop in Mountain View, CA this Thursday, August 22nd at 7:30pm. Learn how to craft your own spiritual tools, how prayer can take many forms, and how to expand the approach to meditation and mindfulness through journaling, beading, and dozens of other practices. Achieve greater connection with spirit, with community, and with self through Maggie's inspired ideas in Crafting Calm: Projects and Practices for Creativity and Contemplation.
Crafting Calm: Projects and Practices for Creativity and Contemplation inspires with its broad assortment of spiritual practices gathered from crafts communities around the world, as well as from everyday people who have adopted creative forms of spiritual practice. Organized into eight chapters that address different intentions one can hold when approaching creating, sections include crafting for calm, clarity, comfort, contemplation, connection with others and connection with spirit, offering an opportunity for conscious intention to reflect in some way—or to be a vehicle to communing—with the Divine. Each chapter presents five different practices, offering forty activities to inspire, along with a series of questions for journaling and reflection.
Rev. Maggie Oman Shannon, M.A., is an interfaith minister, spiritual director, workshop and retreat facilitator, and author of five books, including Prayers for Healing and A String and a Prayer: How to Make and Use Prayer Beads. In 2000, Maggie Oman Shannon founded The New Story, a coaching and consulting business focused on helping people create deeper meaning in their lives. Shannon currently has the honor of serving as Spiritual Director of Unity Spiritual Center of San Francisco. She lives in San Francisco with her husband and seven-year-old daughter.
Maggie Oman Shannon will also be appearing on Mind Over Matters Radio on August 26th, HealthyLife.net Radio on October 8th, and Life Mastery Radio on October 15th.