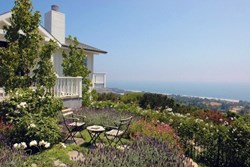 This stuff is literally poison and many die before they seek treatment.
Malibu, CA (PRWEB) August 21, 2013
"Bath salts" are a group of street drugs that are named from their soap-like packaging. In July 2013, Medical Daily published a study on just how dangerous these drugs can be. Despite making a person paranoid and causing hallucinations and other psychiatric disturbances, more and more addicts are making bath salts their drug of choice. Poison control centers around the country have recorded 20 times more calls regarding bath salts between 2010 and 2011, according to ABC News. The Drug Enforcement Agency (DEA) and the White House are considering bath salts to be a public health threat. Drug regulators are cracking down but backyard chemists are constantly finding new ways to avoid detection and ultimately arrest.
"The unfortunate thing about bath salts and other synthetic drugs," says Constance Scharff, PhD, coauthor of the Amazon.com #1 bestselling book Ending Addiction for Good, "is that so many people who abuse these substances never receive treatment at a quality drug treatment center. This stuff is literally poison and many die before they seek treatment."
Dr. Damon Raskin, addiction and detoxification specialist concurs. "I want to see all those who need help receive it, but in terms of harm reduction, if a person is going to choose to abuse substances, please do not use these drugs under the hope that if you get caught, they are legal and you won't get into trouble for using them. Bath salts are not safe."
In a test conducted by Scripps Research Institute, researchers found that rats became more addicted to bath salts than they did even to highly addictive drugs like methamphetamine. The rats were also observed to develop erratic grooming behaviors and to start licking the sides of their clear plastic cages, reinforcing the knowledge that similar behaviors emerge in humans addicted to bath salts. The after-effects of bath salts can persist for a long time even after the drug use has been discontinued, especially if the addiction is left untreated by a qualified drug rehabilitation program.
About Sunset Malibu:
Sunset Malibu offers top-notch, holistic care in a private setting with a multitude of treatment options. We specialize in treating individuals suffering from addiction and co-occurring disorders such as depression and anxiety. Sunset Malibu has an exceptional record of helping people overcome their addictions, transforming their lives. For information about Sunset Malibu's effective depression treatmen t and intervention services, please visit http://www.drugrehabsunsetmalibu.com/ or call 1-800-332-9202, 24 hours a day.