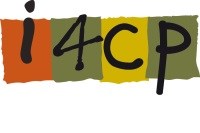 (PRWEB) August 21, 2013
The Institute for Corporate Productivity (i4cp), a research organization that focuses on the people practices that drive market performance, has been listed on Inc. Magazine's seventh annual Inc. 500|5000 as one of the fastest-growing private companies in the United States. The Inc. 500|5000 list represents the most comprehensive look at the most critical segment of the economy— America's entrepreneurs.
"We are very proud to be represented as one of Inc.'s fastest-growing companies for the third consecutive year," said Kevin Oakes, CEO of i4cp. "Our focus at i4cp is to uncover the people practices that drive market performance in organizations, and every day we seek to apply those same practices to our own business. It's great to see our efforts acknowledged for the third year in a row."
i4cp continues to add many of the world's most prominent brands to its network. Member organizations that have recently joined i4cp's network include eBay, Paramount Pictures, ENMAX, Edward Jones, McKesson, The Bill & Melinda Gates Foundation, American Express and Gilead Sciences, among several other leading companies.
Many of i4cp's member organizations work closely with one another in i4cp's exchanges, research working groups that help business leaders focus their strategy, accelerate implementation and increase impact via critical human capital initiatives. Exchange topics include:

Executive Leadership Development
Performance Management
Strategic Workforce Planning
Evidence-based HR
Employee Engagement
HR Technology
These groups, along with i4cp's Chief Learning and Talent Officer and Chief Human Resources Officer boards, drive a significant portion of the 30+ research studies i4cp conducts annually. Coupled with instant access to peers at other high-performance organizations via i4cp's unique Expert Network, i4cp supports members through a collective intelligence approach designed to uncover next practices in human capital management.
About i4cp
i4cp focuses on the people practices that drive market performance. Years of research make it clear that top companies approach their workforces differently. We work with our network of organizations to:
Reveal what high-performance organizations are doing differently
Identify best and next practices for all levels of management
Provide the resources to show how workforce improvements have bottom-line impact
Through our exclusive, vendor-free network―in which peers collaborate to drive strategic research, as well as share tools and insights—i4cp provides a unique, practical view of how human capital practices drive high performance. For more information, visit http://www.i4cp.com/.