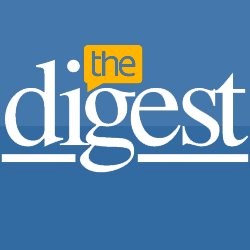 Stay in touch with friends, family, and clients this Labor Day with VoIP.
(PRWEB) August 21, 2013
Labor Day marks the symbolic end of summer with traffic jams and accidents that create highway back-ups lasting for hours. Even worse, some people have to work. One cheap way to avoid the melee and still reach out to friends, family, or clients is with "VoIP", or, Voice over Internet Protocol. It's a fraction of the cost of traditional telephony and a sure way to avoid the time lost and expense of travelling the overpacked roadways on September 2nd.
The Digest announces the top 5 VoIP providers and a standout feature of each that will allow for some long-distance commiserating on the end of summer, right from the comfort of a backyard kiddie-pool.
1. VOIPo
International calls are so expensive that people tend to cut calls short, even on a holiday. Residential VoIP plans from VOIPo include free long-distance and international calls in North America, and international rates starting at two cents a minute. With VOIPo people are making longer overseas calls, more frequently. And with the audio-clarity of digitized calls over the Internet, family members sound like they're right in the next room.
So, for 45-minute calls that cost under a buck to Spain, India, Poland, Sweden, Portugal, and Italy, check out VOIPo. They have a special offer right now that starts at $6.21/month.
2. Jive
Labor Day means huge retail-sales rivaled only by those on Black Friday. The irony is that many people have to work on a day meant to celebrate laborers as a result. If you're one of the unfortunate business owners that relies on the Labor Day crowds to fill your coffers, Jive offers business VoIP plans that include 50+ extensions starting at a mere $19.95/month.
Also, think how popular a boss would be that allowed employees to telecommute on Labor Day to show some appreciation for all of their hard work. WIth Jive's cloud-based technology, managing a workforce is done easily from a laptop. And a laptop can be taken to the beach. Coincidence?
3. Vocalocity
For those that are supposed to work on Labor Day, but have already decided to get the "24-hour-flu-oops-can't-go-to-work" Monday, Vocalocity offers call-forwarding and caller-ID. For plans starting at $14.95/month, all incoming work calls are easily forwarded to a cell phone and also be identified as work calls. That way incoming calls on the holiday can be divided into ones where it would be best to sound sick as opposed to those where it's not necessary.
4. 8x8
8x8 offers Internet web-conferencing to help commuters avoid the Labor Day traffic jams, and communicate with clients and employees without missing a beat. With the reduction in travel time, a half-day at the beach might just be possible. Either way, Internet conferencing allows any party that has VoIP to conduct live-video interactions, so It's not just for business applications; it's a great way to see friends and family as well. With up to 15 virtual participants allowed per meeting, it's possible to have an all-virtual hang-out on Labor Day, without trashing the house in the process.
5. Internet Telephone Provider (ITP)
For those that have been hearing a lot about the advantages of residential VoIP, but are still reluctant to take the plunge, ITP offers the first month of their service for free, with no contract necessary. Try residential VoIP for the Labor Day weekend and rack up tons of international talk-time, with the choice of switching back to a traditional provider if not 100%satisfied. ITP even throws in a free phone adaptor and router guaranteeing a seamless switch to Internet telephony, and plenty of face-time with friends and family this Labor Day weekend.
So, whether someone is stuck in the office on Labor Day, trying to appear to be stuck in the office on Labor Day, or just miles away from family and friends, VoIP providers offer inexpensive solutions and features that cover any situation. Stay in touch with friends, family, and clients this Labor Day with VoIP