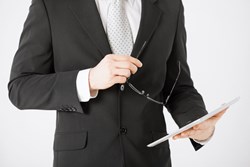 Orange, California (PRWEB) August 22, 2013
Broadview Mortgage has released a clarification of the federal government's recent "Mortgagee Letter 2013-26" that was issued by the Department of Housing and Urban Development (HUD).
FHA introduces several new terms that are vital to determining eligibility for this exception.
An "Economic Event" is an occurrence beyond the homeowner's control that results in a loss of employment, loss of income or a combination of both, which causes a reduction in the household income of 20% or more for a period of at least 6 months.
The onset of an "Economic Event" is the month of the loss of employment/income.
"Recovery from an Economic Event" is is the re-establishment of satisfactory credit for a minimum of 12 months. Satisfactory credit means no major derogatory credit history on all mortgages (if home was retained after bankruptcy) and/or all revolving and installment accounts listed on a credit report.
Housing Counseling is required for all to meet all of the qualifying requirements for this exception.