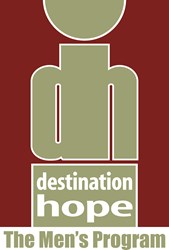 We absolutely cannot ignore the impact that social media has on long term recovery.
Fort Lauderdale, FL (PRWEB) August 30, 2013
Treatment for addiction does not stop when a client completes rehab, and Florida drug rehab facility Destination Hope has tapped into a new way to provide around the clock aftercare support. This nationally recognized substance abuse and mental health treatment facility in South Florida is using social media to successfully build a stronger alumni community and provide ongoing support.
"We absolutely cannot ignore the impact that social media has on long term recovery," said Ben Brafman, Clinical Director, President, and CEO of Destination Hope. "We are always searching for new ways to bring our alumni together, whether that's through regular meetings and events or networking. Social media is a positive way to connect with clients, both past and present, no matter where they are or what time it is."
Last month, Destination Hope's outreach team changed its focus from attracting new members to engaging and interacting with alumni to provide aftercare support. Weekly community discussions incorporate a variety of topics, including recovery tips, favorite hobbies, inspirational quotes, and encouragement. Florida drug rehab alumni members can use these social media networks to garner further support during recovery. They also have the option of using the social media platform that suits them and meets their specific needs.
"With social media, we're now able to offer a degree of round-the-clock support to our alumni members," said Brafman, an innovative and active participant in the behavioral health and addiction field. "In the past, this wasn't always possible. Now, alumni members have the option of contacting someone over the phone or reaching out on social media, no matter where they are or what time it is."
Destination Hope's Florida drug rehab also recognizes the benefit of the 'round table' style of discussion, which becomes possible with social media. Alumni are able to keep in touch with each other and make new connections online, building their own personal recovery community. Efforts are made to keep the conversations positive and constructive, with moderators stepping in as necessary.
"The great thing about social media is that it connects alumni to alumni, but it also connects them to our current clients," said behavioral health expert Brafman. "Current clients can really benefit by talking to alumni members, and the alumni strengthen their journey through recovery when they talk to current clients. Social media is in no way a replacement for in-person aftercare, but it does complement methods like therapy or support groups. We will continue to grow our social media presence to provide maximum support for our alumni members."
Destination Hope is a full service addiction, drug, alcohol and dual diagnosis treatment facility for men suffering from substance abuse and mental health issues. Drug rehab Florida treatment programs include: drug rehab, alcohol rehab, outpatient rehab, prescription drug rehab, dual diagnosis therapy to treat depression, anxiety and PTSD, family therapy programs, and aftercare. Destination Hope and its partner program, Destination Hope: The Women's Program, provide gender specific therapy in an intimate treatment environment. For more information on the center or substance abuse and addiction treatment, please go to http://www.drugrehabfl.net.