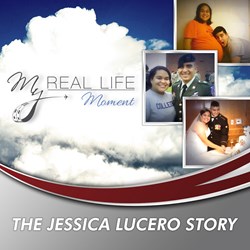 Scottsdale, AZ (PRWEB) August 22, 2013
Angel MedFlight Worldwide Air Ambulance announced today the release of its second installment of the patient video series "My Real Life Moment™."
Real People. Real Stories. "My Real Life Moment™" is a video series that takes the viewer on a journey with patients and their families aboard Angel MedFlight air ambulance transports. In these videos, the patients open the doors to their personal and compelling stories, during their most vulnerable moments, to help other families in similar situations.
The latest installment features the poignant story of Jessica Neri-Lucero, a young woman who had five pregnancies end in miscarriage before losing twins. Finally, she is blessed with quintuplets. Ride along with Jessica during the trials and tribulations of her premature delivery. Be there as Angel MedFlight takes you on their journey home, where the newborns are reunited with their father, a wounded combat veteran.
View the Angel MedFlight Worldwide Air Ambulance "My Real Life Moment™" series on the company's website, Facebook, and YouTube.
To schedule an interview on this topic, contact Jackie Martinez (480) 634-8017.
About Angel MedFlight Worldwide Air Ambulance
Angel MedFlight coordinates domestic and international air medical transportation services, commercial medical escorts, ground ambulance services and provides discretionary insurance benefit assistance. Angel MedFlight's One Touch Promise® assures every detail is handled and all resources are committed to guide the process from start to finish with a compassionate team of experts in the fields of medicine, aviation, insurance law and case management. http://www.angelmedflight.com