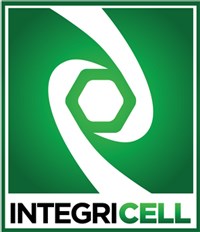 Every un-patched Android or iOS device that you let have full access to Exchange Activesync is an invitation to the miscreants to steal your company's email, attachments and contact lists.
Washington, DC (PRWEB) August 21, 2013
IntegriCell today announced that CEO Aaron Turner has again been featured in a CSOonline.com article titled "Blaster worm: Lessons learned a decade later." Turner who was on the Microsoft team in 2003 that battled the Blaster worm, reflects on the pain and sleepless nights associated with the virus that took months to remediate. He also provides additional insight on why the infosec industry has not had to battle another attack of the Blaster-level size.
"Much of the success in my career is due to the people I met and the lessons I learned from weeks of trying to understand the scope of the problem and then the months we spent attempting to fix it the following year," said Turner. "It was one of the most-expensive projects I've ever worked on."
Turner, an infosec specialist and consultant for the past 14 years, cites poor mobile device configuration management as a key component of today's system hacks that steal billions in intellectual property each year in the U.S. alone. Lessons have been learned over the years, but Turner points out that it is very difficult even for small-scale enterprises to maintain the version updating needed to defend against new attack schemes.
"Proper mobile technology configuration management can be difficult because of the relatively limited technologies available to manage the situation on the massive scale warranted," added Turner. "But, just because it's difficult doesn't give us as technologists the excuse to ignore the problem."
Included with the CSOonline.com article penned by Turner, is a slideshow outlining "20 notorious worms, botnets and viruses." Click here to view the article on CSOonline.com.
About IntegriCell
IntegriCell delivers mobile security solutions and consulting services that provide insight to advanced persistent threats (APTs) that impact enterprise organizations, government agencies and end-user consumers. IntegriCell's featured mobile security products are KeyLime, a universal hardware device for mobile security, and SyncDog, a software solution that correlates phone message logs to reveal patterns of user behavior indicative of cyber threat. The roots of IntegriCell date back to the early days of information security at Microsoft where IntegriCell founder Aaron Turner served as security strategist. Turner eventually landed in research and development at the U.S. Department of Energy's Idaho National Laboratory, where significant research into cross-domain cyber security vulnerabilities has been conducted for more than a decade.
Originally a services company, IntegriCell's professional services offerings are designed to be accelerated knowledge-transfer engagements targeting enterprise risk managers, network operators, infrastructure managers, government entities and law enforcement. For more information on IntegriCell, please visit http://integricell.com/.