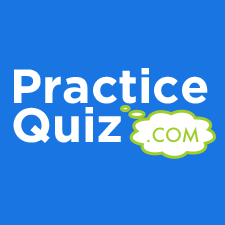 Boston, MA (PRWEB) August 22, 2013
PracticeQuiz.com is now offering a preparation test based on the ACT Science Test, a college admissions examination that every aspiring scientist must take before a college education begins. The ACT Science Exam Prep is a practice test that reviews 50 questions and answers. Students can select between study mode and test mode, depending on whether they want only the questions for sharpening their analytical skills, or the questions with answers, for a more thorough explanation.
The practice exam is based on a standardized high school exam, which contains 210 questions arranged by multiple choice. While the official test allows 155 minutes, students can practice for hours on end with Practice Quiz's exams, covering in-depth subjects like English, Mathematics, Reading, Science Reasoning and Reading Comprehension, which will be similar to content found on the ACT Science Test.
Ted Chan, Founder of Practice Quiz, says that what makes Practice Quiz unique is, "This is a free practice test site in contrast to the many paid sites that offer their questions and answers for a considerable fee."
Carl Sagan once wrote that "Science is a way of thinking much more than it is a body of knowledge." Now, students can begin thinking well in advance of class and prepare for a promising career with help from Practice Quiz.
About Us: PracticeQuiz.com is an online test preparation enterprise based in Boston. The website's social mission is to increase access to education by providing high-quality test preparation content for free. The website now boasts more than 150 practice exams, with more expansion in the near future. Tests include certification exams, high school and college qualifications, teaching exams, and medical tests.
Follow PracticeQuiz.com on Facebook (fb.com/PracticeQuiz) for the latest news on exam updates and upcoming releases.