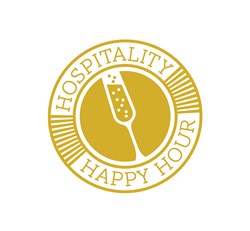 "Trinchero Napa Valley's private hospitality center is the perfect backdrop for the launch of the video series, and CANVAS is the perfect hospitality partner with Drink Careers 101 to bring these ideas to life." - Drink Careers 101 creator, Alan Kropf
Napa Valley, CA (PRWEB) August 21, 2013
Wine country concierges step out of the shadows and into the spotlight with Drink Careers 101 in a new Hospitality Happy Hour series launching August 21, 2013. The first round of interviews and videos will be hosted at the private hospitality center at Trinchero Napa Valley, in partnership with the Concierge Alliance of Napa Valley and Sonoma (CANVAS). We are also thrilled to formally announce the first-ever CANVAS Hospitality Excellence Awards slated for January 2014. Both projects celebrate the unique and crucial role of concierges to the tourism and beverage industries in Northern California wine country.
The seven-episode Hospitality Happy Hour video series will feature interviews with some of the region's most well connected and influential recommenders, beginning with Director and Founder of CANVAS, Colby Smith. Subsequent interviews will include Amorena Simpson of Meadowood, Becky Mery-Barrango of Visit Napa Valley, Laura Arbios of Bardessono, Lisa Davis of the Harvest Inn, Holly Stiel from Thank You Very Much Inc., and Javier Calderon of Napa Private Tours. The videos will be posted on the Hospitality Happy Hour's YouTube page: youtube.com/MutineerMediaGroup and the CANVAS website, ConciergeAlliance.com.
"Trinchero Napa Valley's private hospitality center is the perfect backdrop for the launch of the video series, and CANVAS is the perfect hospitality partner with Drink Careers 101 to bring these ideas to life. This program adds a whole new dimension to our Drink Careers 101 efforts, while also celebrating the fine art of wine country hospitality," said Drink Careers 101 creator, Alan Kropf.
Series host Harris Oranges is also a concierge at Bardessono, and will explore with his guests the behind-the-scenes details of how the best hospitality recommendations get made. The interviews will provide an insider's perspective on the concierge's role, helping guests and hosts find each other and connect in true "win-win-win" situations. This first-of-its kind tool for concierge career advancement and networking opportunities was developed as part of Mutineer Magazine's Drink Careers 101 program and aims to assist the Millennial generation and others find rewarding work in the beverage industry.
The leading concierge association of the region, CANVAS, is also sponsoring the first annual CANVAS Hospitality Excellence Awards, which will be celebrated in January 2014. This event honors the top hospitality professionals of the region and ceremony details will be coming soon. Nominations and voting for the awards are now open until November 2013 on ConciergeAlliance.com
"Everyone working in wine country hospitality is essentially a concierge and professional recommender," says CANVAS founder and Director Colby Smith. "The Happy Hour series and CANVAS Hospitality Excellence Awards event promote CANVAS' primary goal of supporting the education and networking of hospitality professionals, so they can make the guest experience in wine country even more rewarding – and make Napa Valley hospitality just as famous as its wine."
About CANVAS
CANVAS (The Concierge Alliance of Napa Valley and Sonoma) is a membership organization of over 980 hospitality professionals supporting tourism in Napa Valley and Sonoma County. It offers resources, insight, introductions, information and opportunities that enable hospitality "ambassadors" to arrange optimal experiences for visitors to the wine country. CANVAS programs include networking events, education and hospitality training, an annual Hospitality and Event Trade Show, a robust resource website and more. Visit ConciergeAlliance.com, facebook.com/CANVASConnect and LinkedIn group CANVAS Connect.
About Drink Careers 101: How to Get a Job in the Beverage Industry
Drink Careers 101 is a project created by Mutineer Magazine to make a positive impact on the Millennial unemployment crisis, and spread the word about opportunities within the beverage community. To learn more about the ongoing project, visit: DrinkCareers101.com. Follow on social networks: @DrinkCareers101, facebook.com/DrinkCareers101 and twitter.com/DrinkCareers101.