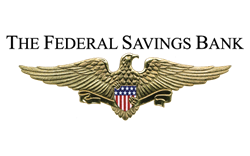 100 miles in 100 hours to raise money and awareness for veterans.
Chicago, IL (PRWEB) August 21, 2013
The Federal Savings Bank, an institution specialized in VA home loans, applauds two Wisconsin veterans walking across the country to raise awareness about post traumatic stress disorder, while one University of Michigan graduate creates a nonprofit organization.
Wisconsin
AJC.com reported that Tom Voss and Anthony Anderson, southeast Wisconsin natives and Iraq War veterans, have planned to walk from Milwaukee to Los Angeles, a 2,700-mile trip that will take the two men five months to complete.
"I never had the opportunity to take that time and say, 'What did I just do with my life? What have I been doing with my 20s?'" Anderson told AJC.com. "I got married a month before I first deployed in 2004. When I first got back, I was trying to be a husband. I never had time to stop for a bit and just think about what had just happened to me and what I'd just been a part of. That's kind of how I envision this trip."
While the personal gains from such a trip are anticipated by the two men, Voss and Anderson have public ambitions since both been diagnosed with PTSD - in 2008 and 2006, respectively. Because many veterans with PTSD turn to substance abuse to cope with war time experiences and transition difficulty the men are not only using the trip to raise awareness about PTSD, but also to raise $100,000 for Dryhootch, a nonprofit dedicated to helping veterans.
Michigan
The Army Times reported that Maj. Mike Erwin, a veteran and University of Michigan graduate, created Team Red, White & Blue, an organization designed to give veterans a community and help smooth their transition to civilian life.
"We're providing that network that helps veterans to combat the tendency to isolate themselves as they go through a difficult transition from soldier to civilian," Erwin told the source.
With chapters in 55 cities, and more than 15,000 members, the four-year-old organization has a fitness bend. In order to raise money to support this large network of veterans, Erwin created the 100-in-100 program. He is planning to run 100 miles in 100 hours to raise money and awareness for veterans. On July 30, he ran 25 miles in Chicago. He followed it up with 25-mile runs in Los Angeles, Washington D.C. and Phoenix. His team drove from Phoenix to Los Angeles, where Erwin ran back-to-back.
Erwin added that organizations like his are imperative for the 1.2 million veterans returning to the U.S. over the next four years. While the goal of his run was partly to raise money, he said it was also a great way to reach out to chapters across the country. The money that he raises will contribute to lowering the entry costs for veterans to join the organization. They also fly veteran athletes from across the country to athlete camps where they compete in events.
Contact The Federal Savings Bank, a veteran-owned bank, to discuss your eligibility for a VA home loan and other first-time home buyer programs.