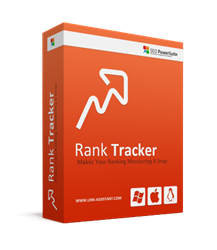 Search is getting more and more localized. By adding new action-productive local keywords to a website keyword portfolio, one can delve into uncharted local markets and get a fair chunk of extra revenue
Minsk, Belarus (PRWEB) August 21, 2013
Link-Assistant.Com, the leading industry innovator of software for search engine optimization (SEO PowerSuite) and social media marketing (BuzzBundle), released a user-produced video guide to localized keyword research. The tutorial describes all the essentials of the process. The video also explains how to use SEO software to generate local keywords, assess their traffic opportunities and surface the most effective ones.
*How localizing SEO campaigns helps to enter new markets.*
Optimizing pages for local keywords not only makes a website rank well for geographically relevant terms, but also enhances one's SEO efforts as a whole. Hence, diversifying a website keyword portfolio with localized keywords can be an effective method for targeting new markets, reaching new customers, generating more traffic and improving conversions.
*About Link-Assistant.Com use-made guide to localized keyword research.*
"These days search is getting more and more localized," says Robert Lang, IT Administrator at chaseglobalmedia.com.
"All major search engines are striving to deliver results that are maximally relevant to a searcher's location. That's why localizing one's SEO efforts is becoming increasingly important," continues Robert.
"By adding new action-productive local keywords to a website keyword portfolio, one can delve into uncharted local markets and get a fair chunk of extra revenue. Hopefully, my video guide will be helpful for learning the tricks of localized keyword research," sums up Robert.
Link-Assistant.Com user-produced video explains the basics of how to find and analyze keywords for local SEO campaigns. The guide to local keyword research describes how to:

look up keywords for a localized SEO campaign;
use SEO software to generate keyword ideas;
analyze SEO value of localized keywords;
choose keywords that may potentially bring lots of traffic with the least SEO effort.
Founded in 2005, Link-Assistant.Com is an niche-leading developer of SEO and SMM solutions. The company's flagship products include SEO PowerSuite (a complete set of SEO tools) and BuzzBundle (advanced SMM software). To get the latest Link-Assistant.Com's news, visit Link-Assistant.Com official website, company's blog, and company's communities on social media: Facebook fb.me/LinkAssistant, Twitter @LinkAssistant and Google Plus gplus.to/LinkAssistant.