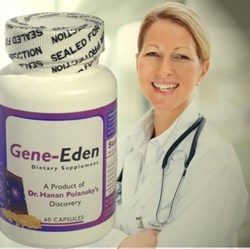 We suggest that RRMS may be controlled by targeting the Epstein Barr Virus while it is still latent. - polyDNA
Rochester, NY (PRWEB) August 21, 2013
Researchers from Italy propose that the inability to control the latent Epstein Barr Virus (EBV) when a Multiple Sclerosis (MS) patient is in remission, could allow the virus to reactivate, causing an MS relapse (1).
In an article published on June 12, 2013 online on healthline.com, Dr. Steven Jacobson, Chief of the Viral Immunology Section at the National Institute of Neurological Disorders and Stroke, said that the results of the study "suggest a link between EBV reactivation, antiviral immune response, and disease activity during the relapsing-remitting stage of MS. (2)"
"The results of this study suggest that the ebb and flow of EBV as it cycles between dormant and active phases could set the stage for the reactivation of MS. This has led to the hypothesis that (relapsing-remitting multiple sclerosis) RRMS could be controlled…(by controlling the EBV cycle) (2)." polyDNA suggests that RRMS may be controlled by targeting the Epstein Barr Virus while it is still latent, with Gene-Eden-VIR.
A recent post marketing clinical study, the abstract of which is posted on the website of the Center for the Biology of Chronic Disease (CBCD) on a page last updated this year (2013), showed that 70% of Gene-Eden-VIR users reported a reduction in viral symptoms. (3)
To learn more about Gene-Eden-VIR, the only all natural, antiviral remedy that targets the latent EBV, visit: http://www.gene-eden-kill-virus.com.
References:
(1) http://www.ncbi.nlm.nih.gov/pubmed/23592979
(2) http://www.healthline.com/health-news/ms-is-there-a-connection-between-ms-and-evb-infection-061213
(3) http://www.cbcd.net/Gene-Eden-VIR-Clinical-Study.php
polyDNA is a biotechnology company that develops dietary supplements using the unique scientific method developed by Dr. Hanan Polansky, which is based on Computer Intuition.
In addition to his unique scientific method, Dr. Polansky published the highly acclaimed scientific discovery, called Microcompetition with Foreign DNA. The discovery explains how foreign DNA fragments, and specifically, DNA of latent viruses, cause most major diseases.
polyDNA developed Gene-Eden-VIR, an antiviral natural remedy that helps the immune system kill latent viruses.