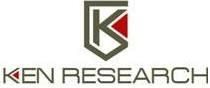 In FY'2012, the domestic bioinformatics market generated revenue of INR 181.0 crores which constituted 68% of the total revenue of the bioinformatics market in India
New Delhi, India (PRWEB) August 22, 2013
Ken Research in their latest market research report titled India Bioinformatics Industry Outlook to 2018 - Surging Government Initiatives to Foster Future Prospects has showcased a healthy growth of bioinformatics sector in India at a CAGR of 12.3% over the period FY'2007-FY'2013. Bioinformatics has emerged as a budding sector in India with the advancement in high throughput full genome sequencing projects such as human genome sequencing. At present, the strong base in pharmaceutical research and information technology as well as well-educated low-cost and fluent in English human capital is driving the off-shoring of bioinformatics services to India.
Bioinformatics services are driving the revenue growth of the bioinformatics sector in India. Over the years FY'2007-FY'2013, bioinformatics services market in the country has grown at a CAGR of 14.2%. The application of bioinformatics is majorly in the area of genomics and transcriptomics. In India, bioinformatics has a fundamental role in the genome sequencing era as millions of DNA are being sequenced by the new generation sequencers. The field of pharmacogenomics is also evolving at a rapid pace in India because of advances in genomics which is enabling researchers to provide treatment that is tailored according to the patients' need.
"Several factors, including increase in government funding, opening up of several bioinformatics institutions, increase in educated manpower, cloud computing and genome analytics, will lead the future growth of the bioinformatics industry in India. The industry, however, is expected to face major challenges in terms of intelligent and efficient storage of huge amount of data generated by the various biotechnology sectors and applications," according to the Research Analyst, Ken Research.
Table of Contents:
1. India Bioinformatics Market Introduction
2. India Bioinformatics Market Size
2.1 By Domestic Revenue
2.2 By Exports Revenue
3. India Bioinformatics Market Segmentation
3.1 By Application by Sectors
3.1.1 Agriculture Biotechnology
3.1.2 Medical Biotechnology
3.1.3 Animal Biotechnology
3.1.4 Environmental Biotechnology
3.1.5 Forensic Biotechnology
3.1.6 Others (Marine and Academics)
3.2 By Products and Services
3.2.1 Bioinformatics Services Market Size
3.2.1.1 India Bioinformatics Services Market Segmentation
Sequencing Services
Database Management Services
Data Analysis Services
Others (Security Systems, Data-Mining Services, Infrastructure Integration Services, Knowledge Management)
3.2.2 Bioinformatics Knowledge Management Tools Market Size
3.2.2.1 India Bioinformatics Knowledge Management Tools Market Segmentation
Sequence Analysis Tools
Homology and Similarity Tools
Structural Analysis Tools
Protein Function Analysis Tools
3.2.3 Bioinformatics Platforms Market Size
3.2.3.1 India Bioinformatics Platforms Market Segmentation
3.3 By Applications
3.3.1 Genomics and Transcriptomics
3.3.2 Proteomics & Metabolomics
3.3.3 Pharmacogenomics
3.3.4 Molecular Phylogenetics
3.3.5 Drug Design
4. India Bioinformatics Market Trends and Developments
Increasing Profitability of Indian Bioinformatics Outsourcing Industry
Emergence of Small Players in the Industry: Carving a Niche for Themselves
Emergence of Sophisticated Bioinformatics Tools and Services
Development of New Technologies and Infrastructure for Data Storage and Management
Increasing Impact of Genomics Sequencing
Growth in Agriculture Bioinformatics in India
Increase in the Number of Publications from Bioinformatics Centres
5. Government Regulations & Initiatives in Bioinformatics Industry in India
5.1 Regulatory Framework- The Bioinformatics Policy of India (2004)
5.2 Government of India – Key Initiatives
The Biotechnology Information System Network (BTIS-net)
Developments under the Government of India in 11th Five Year Plan (2007-2012)
Recommendations by the Government of India under the 12th Five Year Plan (2012-2017)
6. Major Bioinformatics Research Institutes in India
7. India Bioinformatics Market – SWOT Analysis
8. Market Share of Major Players in Bioinformatics Market in India
9. Company Profiles of Major Players in Bioinformatics Industry in India
9.1 Strand Life Sciences
9.2 Ocimum Biosolutions
9.3 Molecular Connections
9.4 Novoinformatics
9.5 InterpretOmics
9.6 Competitive Landscape of Major Players in Genomics Market in India
10. India Bioinformatics Industry Future Outlook and Future Projections
10.1 By Sectors
10.2 By Products and Services
10.3 By Application
10.4 Cause and Effect Relationship between Industry Factors and India Bioinformatics Industry Prospects
11. Macro Economic Factors of India Bioinformatics Industry
11.1 Population
11.2 India Biotechnology Revenue
11.3 Government Expenditure on Health
11.4 India Pharmaceutical Research & Development Expenditure
12. Appendix
12.1 Market Definitions
12.2 Abbreviations
12.3 Research Methodology
Data Collection Methods
Approach
Variables (Dependent and Independent)
Multi Factor Based Sensitivity Model
Final Conclusion
12.4 Disclaimer
Browse full report:
http://www.kenresearch.com/healthcare/biotechnology/india-bioinformatics-industry-research-report/392-91.html
Other Reports on Biotechnology Industry:
The US Biotechnology Market Outlook to 2016