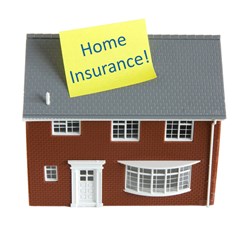 If the home contains expensive jewelry or fine art, these may require an additional insurance rider in order to be covered.
(PRWEB) August 21, 2013
For most people, their home is the most significant investment they have. If something goes wrong and their home is damaged, they cannot afford to simply buy a new one or even to repair it. This means that they need to do their best to protect this investment and the best way to do this is with home insurance. With home insurance, homeowners will be protected should their home get damaged by perils such as fires or lightening and will also have liability coverage, should the homeowner be at fault for someone getting injured on their property. However, a lot of people are still unclear on what their home insurance coverage involves, but these tips will help them understand them better.
1. Know what coverage is included.
People have different home insurance policies and this means that their coverage will differ. However, these are the kinds of coverage that are usually included, to a certain extent: coverage that protects the structure of the home itself, coverage that protects external structures such as garages or sheds, coverage for personal items on the premises, liability coverage when people sustain injuries on a property.
2. Know what is not covered.
Even though homeowners may know what their insurance policy covers, there are plenty more things that are not included. For example, earthquake and flood damage is quite common, especially if the property is in an area where these occurrences are frequent. However, people may be able to purchase earthquake coverage since a regular home insurance policy does not include it . As far as items go, most of them are included in the policy, but there are exceptions. For starters, money that is kept around the house may only be covered up to a certain amount. If it gets stolen or destroyed in a fire, the homeowner may not get all of that money back from the home insurance provider. The same thing goes for expensive items that cost more than a few thousand dollars. If the home contains expensive jewelry or fine art, these may require an additional insurance rider in order to be covered by a home insurance policy.
3. Customize the policy.
Once it is identified as to what is covered and what is not covered by a home insurance policy, it is easier to customize it to fit the homeowner's exact needs. Depending on the location, there are certain events that are likelier to occur than others and homeowners should be protected from them.
4. Shop around.
By shopping around, homeowners can obtain a good deal on home insurance quotes. Compare insurance quotes in order to see which company will give the best rate. Eligible discounts may also apply if the home is equipped with safety features such as a fire alarm or if by combining multiple policies with the same insurance provider.
About: InsuranceHotline.com is a free online insurance rate comparison service that directs consumers to its large network of more than 30 insurance companies and licensed insurance professionals and provides quotes based on the lowest rates available through its network. In business since 1994, InsuranceHotline.com does not sell insurance, is not a licensed broker, and is not owned in whole or in part by an insurance company, agent or brokerage; ensuring consumers get a truly unbiased quote.