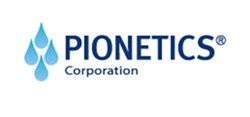 When regulation is not enough, it behooves health officials to approve the usage of point-of-use systems such as the LINX Systems rather than force people to wait for the funding and construction of centralized treatment facilities.
San Carlos, CA (PRWEB) August 21, 2013
August is National Water Quality Month which aims at increasing awareness and emphasis on the importance of water quality as it relates to human health, sanitation, geography, urbanization and sustainability.
There are over 160,000 public water systems in the United States alone. With a number this large, it stands to reason that some of these public water systems have been found to violate the maximum contaminant levels or treatment standards. In fact, in 2011 according to the EPA, there were 8,322 reported violations of maximum contaminant levels affecting 14,915,599 people. All told there was a total 109,167 violations in 2011. (See Sources Below.)
These numbers are particularly troubling where communities must rely on contaminated ground water. For example, in California there are 680 community water systems, which are forced to rely solely upon a contaminated groundwater source; nearly 40% of these systems were reported to have been in violation of contamination according to the California Department of Public Health. (See Sources Below.)
To further complicate matters, in some of California's fastest growing regions, such as Los Angeles and the San Joaquin Valley, it is estimated that one in every three domestic wells has nitrate contamination in levels that far exceed public health limits. This has led to strict standards requiring municipal water systems to be responsive to the need for increased testing and treatment. But is it enough?
Many communities don't have the funds to upgrade their water systems and their consumers receive water above the MCL standard. So point of use water treatment offers the best alternative for these communities. Point of use treatment also assures that the water is not "re-contaminated" as it is distributed from the centralized treatment plant to the end user.
According to H. Martin Jessen, Vice President of Pionetics Corporation "The LINX 160 drinking water system has been certified to produce drinking water with non-detect levels of nitrates and nitrites. When regulation is not enough, it behooves health officials to approve the usage of point-of-use systems such as the LINX Systems rather than force people to wait for the funding and construction of centralized treatment facilities - especially when there is no apparent source to fund these facilities." Last month, the Water Quality Association (WQA), a non-profit association representing the water treatment industry, awarded Pionetics Corporation's LINX Drinking Water Systems the Gold Seal for nitrate/nitrite reduction.
Jessen continues, "In addition to offering safer water for consumption, our LINX Drinking Water System can save the average family over 7,000 gallons of water in a year as compared to a traditional RO, which can waste more than 92% of its feed water under normal household conditions."
Celebrate National Water Quality Month by learning more about LINX drinking water systems. Jessen adds, "Pionetics was founded on the principals of realizing a better way to treat water. Our goal is to ensure that all consumers have access to safe, quality drinking water while simultaneously conserving water through advanced processes."
Pionetics Corporation is currently signing new distributors and dealers. Anyone interested in the LINX technology, or in becoming a distributor or dealer anywhere around the world, should contact Jessen at 1-855-551-5469.
LINX Systems are offered in two Under-the-Sink models or as a Bottleless Water Cooler. They allow for several important and unique features not offered by any other drinking water system:

Significantly less water waste than Reverse Osmosis (RO) – see the video Insane Water Waste
Operates using programmable software and display indicator lights that provide the consumer with detailed yet simple information about the system status,
Dial-A-Taste® Control that allows the consumer to customize the taste of their drinking water for more or less mineral content.
Field Service Assistant which enables the technician to reprogram the LINX unit based on feedwater quality, further optimizing water recovery rates, customizing the system's performance, and maximizing effectiveness and efficiency.
Simplicity of installation and servicing of the equipment.
About Pionetics Corporation:
Pionetics is an innovative water technology company that develops smart water treatment products that produce great tasting, safe drinking water with less wastewater than traditional water treatment systems. Pionetics is privately owned and financially backed by Kline Hawkes & Co, NGEN Partners, and Unilever Technology Ventures Fund.
Pionetics is located in San Carlos, CA. To date, Pionetics has been issued over 50 patents worldwide to protect its proprietary know-how and innovative technology.
Sources:
http://www.epa.gov/ogwdw/wot/pdfs/book_waterontap_full.pdf, Page 4, April 29, 2013.
http://water.epa.gov/scitech/datait/databases/drink/sdwisfed/upload/epa816r13003.pdf, Page 18, April 29, 2013.
http://www.waterboards.ca.gov/press_room/press_releases/2013/pr020413.pdf and http://www.waterboards.ca.gov/gama/ab2222/docs/ab2222.pdf, April 29, 2013.