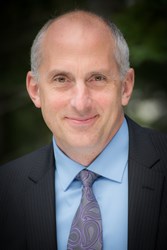 Midmarket manufacturers will gain tremendous value.
Chicago, IL (PRWEB) August 22, 2013
Ultra Consultants, an independent consulting firm serving manufacturers with Enterprise Resource Planning (ERP) technology expertise, announces that Charlie Schloff has been named Partner. In this role, Schloff will drive growth and business development, and lead key Ultra practices aimed at delivering top quality results and client satisfaction.
Mr. Schloff is a 25-year veteran of the manufacturing and IT industry serving in several executive and consultative positions. He offers deep expertise in the full scope of information technology disciplines and business improvement methods across multi-site and international businesses.
Notes Jeff Carr, Ultra Consultants' Founder and Managing Partner, "This is an exciting chapter for Ultra Consultants and our midmarket manufacturing clients. Charlie brings significant performance improvement expertise, and manufacturers will gain tremendous value from his broad background in implementing comprehensive technologies across multi-site organizations worldwide."
Schloff has a far-reaching manufacturing background, including two decades of automotive industry experience working for Ford Motor Company. Schloff furthered his career by serving as Director of Information Technology and Process Improvement for an International Food & Beverage Manufacturer for two years and most recently as Vice President of Information Technology and Corporate Quality for a Global Industrial Equipment Manufacturer for six years.
Schloff has been serving on Ultra Consultants Advisory Board for the past three years before joining Ultra as a full time Partner.
Mr. Schloff holds a BS in Computer Science from the University of Michigan and an MBA from the University of Detroit. He holds the following certifications: Six Sigma – MBB, CISSP, SOX, ITIL, COBIT, PMP.
About Ultra Consultants
Ultra Consultants, Inc. is an independent ERP consulting firm serving the manufacturing and distribution industries. Manufacturers turn to the Ultra team for ROI-driven ERP technology expertise and business process management, including ERP selection. The world's middle market companies make up the Ultra Consulting client roster including aerospace and defense; automotive; chemical; consumer goods; electronics; food and beverage; industrial equipment; medical device; metal fabrication and plastics manufacturers. Ultra Consultants offer deep experience and specific skills in manufacturing process optimization. The team averages over 20 years manufacturing and process experience with professional certifications in APICS, Lean manufacturing, Six Sigma Green and Black Belt, and Project Management. Typical results experienced by Ultra Consultants clients range from Improved revenue and customer satisfaction, enhanced financial management and real-time decision-making, to improved productivity and reduced time to market.
http://www.ultraconsultants.com
#####