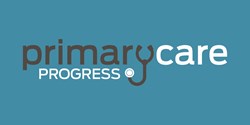 "There's never been a more critical time to mobilize the voices and moral authority of the next generation of clinicians to revitalize primary care."

-Dr. Andrew Morris Singer
President and Founder
Primary Care Progress
Cambridge, MA (PRWEB) August 22, 2013
Primary care in this country is in a state of crisis. The Affordable Care Act (ACA) will expand coverage to approximately 30 million new patients that currently lack health insurance. Experts estimate a shortage of at least 30,000 primary care providers by 2015. Unfortunately, there is concern that institutions of medical education are not committed to remedying this shortfall.
As part of its work to get institutions of medical education to reprioritize their primary care training and build the primary care workforce necessary for a robust health care system, Primary Care Progress(PCP) will be hosting an innovative training conference, the Gregg Stracks Leadership Summit. The summit is designed for the unique needs of the leaders of the organization's chapter network, a constituency made up predominantly of students at medical institutions. The two-day program for students and residents is designed to develop participants' leadership skills and train them in grassroots organizing strategies needed to advocate for changes in medical education.
The invitation-only summit will be held August 23-25, 2013 in Cambridge, Massachusetts. The interactive, skills-building and action-generating training brings together a community of over 70 up-and-coming primary care leaders and advocates from across the country. Summit participants include medical, nursing, physician assistant and pharmacy students along with residents and select faculty. Specifically, participants will hone their ability to build and sustain interdependent teams, and help those teams build strategic campaign plans to improve the training and delivery of primary care.
The summit honors the late Gregg Stracks, a founding member of PCP, whose commitment to the empowerment and engagement of others created the foundation upon which our grassroots advocacy efforts are built. The summit seeks to uphold Gregg's memory by carrying on his values and reflective leadership practice.
Keynote lectures will be given by Harvard Kennedy School of Government's Marshall Ganz, global leader in community organizing principles, and Dr. Claudia Fegan, Executive Medical Officer for the Cook County Health and Hospital System in Chicago. Dr. Fegan has lectured extensively on health care reform to both medical and community audiences. In January 2013, Dr. Fegan spoke on a panel during a U.S. Senate subcommittee hearing on access to primary care.
PCP is proud this year to have a number of sponsors for the 2013 Gregg Stracks Leadership Summit including the Josiah Macy Jr. Foundation, the Harvard Medical School Center for Primary Care, the Family Medicine Education Consortium, the University of Utah Institute for Healthcare Transformation, the American Board of Internal Medicine Foundation.
About Primary Care Progress:
Primary Care Progress (PCP) is a 501 (c)(3) national nonprofit. PCP is a growing network of medical providers, health professional trainees, policy pundits, advocates, and educators. Our members are united by a new vision for revitalizing the primary care workforce pipeline through strategic local advocacy that promotes primary care and transforms training in academic settings and care deliver.