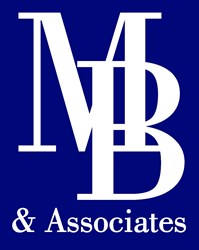 A DUI is an easy mistake to make, but a tough one to live with. We can help people fight for reduced penalties and even expungement in some cases in order to protect their future
Columbia, SC (PRWEB) August 23, 2013
The firm currently handles cases involving DUI charges, drug offenses, white collar crimes, theft, manslaughter, assault, domestic violence, and more. The website can be visited online at http://www.criminallawyersc.com.
Attorney John Meadors is the primary criminal defense lawyer for the firm, with a focus on DUI cases. Previously a prosecutor involved in thousands of criminal cases – as well as the former Deputy Solicitor for Richland and Kershaw counties in South Carolina – Attorney Meadors spent over 20 years practicing criminal law with the Fifth Judicial Circuit Solicitor's Office.
"DUI charges can come with serious consequences," says Attorney Meadors. "Besides jail time, fines, license suspension, and probation, the impact on your career and professional relationships can be overwhelming. A DUI is an easy mistake to make, but a tough one to live with. We can help people fight for reduced penalties and even expungement in some cases in order to protect their future."
The website also contains answers to common questions about criminal law for people who are facing criminal charges and are uncertain of how best to proceed. If site visitors have questions for the lawyers, they can submit them using the "Free Case Evaluation" form on the right hand side of each page.
The team of experienced South Carolina criminal defense lawyers at McWhirter, Bellinger & Associates, P.A. have offices in several locations throughout the state, including Columbia, Lexington, Camden, Orangeburg, Newberry, Sumter, and Aiken.
About McWhirter, Bellinger & Associates, P.A.
H. Patterson McWhirter, the founding attorney of McWhirter, Bellinger & Associates, was a Public Defender in Lexington County for 14 years before starting his own firm in 1988. In 1989, Thomas P. Bellinger – the former Assistant Public Defender for Lexington County – joined the firm as well. Since that time, the firm has expanded to include eleven attorneys and seven offices throughout South Carolina, handling a wide range of successful criminal defense cases.
John Meadors, now the firm's primary criminal defense lawyer, spent 20 years serving as a Deputy Solicitor, First Assistant Solicitor, and Assistant Solicitor with the Fifth Judicial Circuit Solicitor's Office in South Carolina. These experiences on "the other side" of criminal law have given Attorney Meadors unique insight into the prosecution's arguments, and how to effectively fight them. McWhirter, Bellinger & Associates offers free case evaluations for people accused of a crime in South Carolina.
For more information about McWhirter, Bellinger & Associates, P.A., please visit http://www.criminallawyersc.com.