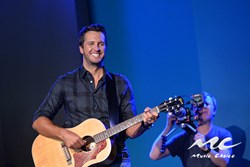 New York, NY (PRWEB) August 22, 2013
Music Choice (http://www.MusicChoice.com) announced today it has launched a new brand campaign highlighting its vast library of free music videos and digital music channels. The company will embark on a one-year campaign under the tagline, 'Take Back Your Music'. The first round of :30 second spots will feature singer/songwriter Robin Thicke, Country superstar Luke Bryan, and rising hip hop stars A$AP Rocky & A$AP Ferg (A$AP Mob). This marks the biggest ad campaign in the network's 25+ year history.
Each of the :30 spots incorporates artist vignettes on how they 'Take Back Their Music' in their daily life. Additional spots will be rolled out throughout the end of the year, highlighting the hottest artists On Demand, curated music experiences on Music Channels, how to take MC on the go, and more.
"We are thrilled to have Robin Thicke, Luke Bryan and A$AP Rocky & A$AP Ferg be a part of our campaign and know that their narratives will resonate with our audience," stated Christina Tancredi, Chief Operating Officer at Music Choice. "This branding campaign will introduce an even greater number of consumers to Music Choice through each of the artist's take on how they are empowered by music in their daily lives."
The new campaign will run off channel on several networks and on all of Music Choice's properties including MC On Demand, MC Music Channels, SWRV, and MusicChoice.com. Additional promotional activities will also live on top radio stations throughout the US, along with leading websites, blogs and social media sites. The branding campaign will run throughout the rest of 2013 and early next year. Seasonal campaigns around Back to School, Hispanic Heritage Month, and MC100 (end of the year programming) will also incorporate the same theme and tone.
The campaign was developed internally while Comcast Spotlight provided the media planning and buying.
Check out a sneak peak of the campaign by visiting http://bit.ly/13kQmNi .
To learn more about Music Choice log on to http://www.musicchoice.com .
About Music Choice:
Music Choice, the multi-platform video and music network, delivers its music programming to millions of consumers nationwide through their televisions, online and mobile devices. MC programs dozens of uninterrupted music channels; produces MC Originals that feature today's hottest established and emerging artists; and offers thousands of music videos.
http://www.MusicChoice.com | Twitter:@MusicChoice | Facebook: http://www.Facebook.com/MusicChoice