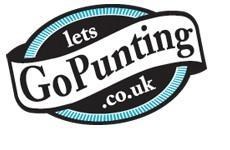 We have seen a 35% rise in people wanting to take a trip on a punt during their visit to Cambridge.
(PRWEB UK) 24 August 2013
To compliment the already stunning college backs, Let's Go Punting has introduced a wide range of new services to meet this increase in demand. These include birthday punts, hen parties, afternoon tea picnics and late summer evening dining on the river.
The company's updated blog will also feature a series of articles over the coming weeks about Cambridge and its rich history.
According to the Office of National Statistics (ONS), overseas visits to the UK have increased from 2,648,000 in May 2012 to 2,756,000 in May 2013, even despite the boom from last year's Olympic games.
This has fuelled a boost for the tourism industry more widely with the World Travel and Tourism Council (WTTC) reporting that tourism accounted for 6.8% of UK GDP in 2012 and is set to rise by 1.7% in 2013. This figure is in comparison to a wider GDP growth of only 0.6% according to the ONS.
The South East, including Cambridge, has benefited from this greatly. A Tourism South East Research report showed a steady rise in day trips from 201,000,000 in 2011 to 245,000,000 in 2012.
Simon Godfrey, owner of Let's Go Punting, said: "We have seen a 35% rise in people wanting punting tours and hire during their visit to Cambridge. We've been blessed by good weather this year but we think that Cambridge has positioned itself well as a destination for overseas visitors and day-trippers. It's a safe, clean city with the river at its heart, not to mention the beautiful architecture, esteemed university and it's vibrant fascinating history - Let's Go Cambridge!"
Dan Scott Lintott, blogger for the Let's Go Punting website said: "It's been fantastic having so many more people visiting Cambridge and the website. We will be updating the blog more frequently to give people a taste of what punting, and Cambridge, has to offer all year round."
ENDS
Notes to Editors:

Let's Go Punting is a Cambridge based business that offers historic punting tours along the river that runs through the university's famous colleges.
The ONS is the executive office of the UK Statistics authority, a non-ministerial department that reports directly to the UK's Parliament. It publishes a wide range of information about Britain that can be used for economic and social policy making as well as painting a picture of the country as it develops.
The World Travel and Tourism Council is the global business leaders' forum for travel and tourism and is composed of Chairmen and Chief Executives of 100 of the world's foremost organisations, representing all regions and sectors of the industry. WTTC advocates partnership between the public and private sectors, delivering results that match the needs of economies, local and regional authorities and local communities with those of business.
Tourism South East Research's mission is to provide services and expertise that supports the performance and growth of tourism businesses and destinations, specifically across the South East of England.