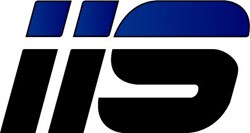 ....We have virtualized many mission critical applications such as Oracle, SAP, SQL, and Exchange, reducing total cost of ownership...stated Debbie Jolicoeur, VP of Marketing at IIS.
Hoffman Estates, IL (PRWEB) August 23, 2013
CIOsynergy, a provider of thought-leading conferences, today announced International Integrated Solutions, Ltd. (IIS) participation at its event on August 29, 2013 at the Mandarin hotel in Boston, Massachusetts.
IIS provides consulting services and infrastructure that lowers cost and simplifies IT. While IIS delivers a breadth of offerings, one area that is providing customers with great value is migration and/or virtualization of existing legacy systems. Customers using Oracle, SAP, Exchange, and SQL have managed to both reduce complexity while lowering operating expenses.
"We are thrilled to have IIS at CIOsynergy Boston. As leading provider of mission critical data center solutions, their presence will provide event attendees with an additional layer of industry insights and thought leadership," says Patrick Mason, Director of Communications and Marketing at CIOsynergy. "We have saved our customers money by migrating from proprietary operating systems (Solaris, AIX or HP-UX) to open platforms such as Linux. Additionally, we have virtualized many mission critical applications such as Oracle, SAP, SQL and Exchange, reducing total cost of ownership," stated Debbie Jolicoeur, VP of Marketing at IIS.
Winning IT leaders take one of two routes; they either adapt to the direction of the CEO or they influence the direction of their CEO. At CIOsynergy Boston, we will break through the complexities of this by entering you into the world of the event's keynote Daymond John, industry leader, best-selling author, and groundbreaking entrepreneur who built and led a team that drove the billion-dollar brand FUBU.
Daymond John, a name recognized not only from starring on ABC's reality TV show 'Shark Tank', but also from his quintessential rags-to-riches success story of sacrifice, hard work, and perseverance that journeyed him from humble beginnings to a self-made multimillionaire with over $4 billion to date in global product sales.
Daymond remains a cutting-edge business strategist that has a keen grip on increasing productivity and optimizing staff talents while incubating innovation within his team; these are essential lessons for the CIO as they gain rare insight into the world of the CEO - a common struggle for many CIOs as they try to break the barriers of the board.
At CIOsynergy Boston, a panel of leading CIOs moderated by Scott Shuster, will share and explore how CIOs can be successful in their role. Mr. Shuster has led virtually every Business Week CEO, CFO, and CIO conference held since the founding of the magazine's events group more than 100 of the world's most prominent gathering of large company leaders and senior executives.
Open to Fortune 500's and mid-market enterprise, CIOsynergy's events gathers senior executives from the office of the CIO, including Directors, VPs, Chief Architects, CTOs and CIOs.
For more information about or to participate in CIOsynergy Boston, visit: http://IIS.CIOboston.com or contact Araceli Delgado, Project Coordinator at aracelid@ciosynergy.com or 1.847.278.2213 ext. 899.
About CIOsynergy
CIOsynergy provides a platform that brings together the thought leaders of IT through events that incorporate face-to-face meeting opportunities, panel discussions, think tanks and keynotes, and C-suite networking programs.
Previous events have attracted C-suite leaders from companies such as Wal-Mart, Salesforce, Home Depot, Bank of America, Forbes Media, Wells Fargo, Shell, Allstate, State Farm, Career Education Corp, Pepsi, Sara Lee, Kraft, BP, Loyola University, Kaiser Permanente, Mayo Clinic, and Walgreens.
The company operates nationwide and has previously partnered with sponsors such as IBM, 3com, VMware, Unisys, Hitachi, Oracle, SunGard, Dell, Google, Amazon, and HTC among 100's more.
About International Integrated Solutions, Ltd.
We provide consulting, IT solutions, and integration at the highest levels of partner designation from many vendors, including HP Cloud Center of Excellence, HP Converged Infrastructure Specialist, VMware Premier Partner and RedHat Advanced Partner. Our clients include Fortune 500 companies, mid-sized enterprises, fast growing start-ups, higher education, and government agencies at the local and state levels.

We are as smart a partner as you will ever have.
We are as responsive a partner as you will ever have.
We are as accountable a partner as you will ever have.
We live by this motto: "The difficult, we do immediately. The impossible, just a bit longer."

We are solutions providers.
We solve problems. Big ones. Small ones. Sticky ones. Complex ones.
We make the solutions simple for you.
We solve problems before they are problems.
We are integrators, innovators, and collaborators.
"We make the mission-critical….possible."