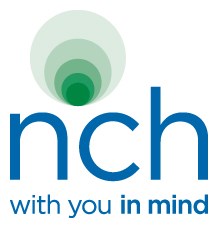 The researchers found that 51% of those who had stomach pain as children had an anxiety disorder.
(PRWEB UK) 27 August 2013
Reuters UK has reported, in the article 'Kids' Chronic Stomach Pain Tied to Anxiety Disorders' published on August 12, that studies have been conducted into the link between children's recurring stomach pain and anxiety in later life.
According to the article, previous studies have found that between 8 and 25 percent of young people have chronic stomach pain with no apparent medical cause. Another study found that children with this form of pain were more at risk of anxiety than children without this pain.
Following from this research, Lynn Walker from Vanderbilt University School of Medicine in Nashville, Tennessee, and her colleagues studied 332 children who visited doctors for stomach pain between the ages of 8 and 17. They also studied 147 young people from the same area without stomach problems to compare the results.
When the participating children turned twenty years old, they were interviewed about anxiety and depression. The researchers found that 51% of those who had stomach pain as children had an anxiety disorder. 20% of those studied without stomach pain had an anxiety disorder in the past and 12% had one currently. Results also indicated that 40% of those with stomach pain in childhood had suffered from depression, compared to 16% of individuals who hadn't experienced chronic stomach pain in childhood.
For those suffering from anxiety, hypnotherapy can provide an effective method of managing the condition. The National Council for Hypnotherapy connects members of the general public with professional, skilled hypnotists throughout the UK who are qualified to help with a wide range of issues, including anxiety. A spokesperson from the company said:
"Anxiety is a common condition and it is interesting that researchers have looked into how anxiety can be traced back to childhood. For those currently suffering from anxiety, hypnotherapy can be an effective method of managing the condition. Sessions of hypnotherapy can help identify the root cause of your anxiety and helps you to reduce negative thought patterns."
NCH represents over 1800 hypnotherapy professionals within the UK and is committed to ensuring the highest possible professional standards amongst our members. Those looking for help with smoking, weight, anxiety, panic attacks, habits and phobias may be helped by local NCH accredited therapists, look for the NCH seal of approval on their websites. As one of the largest registers of independent Hypnotherapists, the National Council for Hypnotherapy (NCH) is actively involved with the Complementary and Natural Healthcare Council (CNHC) and strives to develop standards for the benefit of the profession, now and into the future.