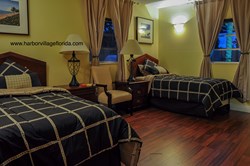 If you allow your alcohol dependency to worsen, you will be endangering your life as well as the life of others. Your best option is to check into a detox center such as Harbor Village and get the help you deserve. - Robert Niznik
Miami, FL (PRWEB) August 24, 2013
As reported by Medical News Today (8/19) in Most alcohol-related ER visits 'due to beer', a recent study has found that five brands of beer are accounting for most of the alcohol-related visits to the ER. The five beer brands were: Budweiser, Bud Ice, Bud Light, Colt 45 and Steel Reserve.
Lead study author David Jernigan says: "Understanding the relationship between alcohol brands and their connection to injury may help guide policy makers in considering taxation and physical availability of different types of alcohol, given the harms associated with them."
Anyone can become alcohol dependent and suffer severely from the disease. Brand names, type of alcohol and how much alcohol one consumes are just three of the many factors that can lead to a dependency. Those experiencing the detrimental effects of alcohol abuse should check into a 24/7 medically supervised detox center such as Harbor Village.
At Harbor Village, an alcoholism treatment center, individualized programs have been developed by a team of medical experts to help clients achieve recovery from both drugs and alcohol. Located in Miami, Florida, the facility allows each client to experience detoxification in a luxury, state-of-the art environment. Clients are welcomed with upscale accommodations including a beautifully furnished suite complete with satellite television, over an acre of outdoor lounge area, spa, salon, massage and acupuncture services, nutritious, gourmet dining and the personalized support of a friendly, knowledgeable staff.
According to Most alcohol-related ER visits 'due to beer', the pilot study was conducted on Friday and Saturday nights in an East Baltimore ER department between April 2010 and June 2011. The researchers are from The Center on Alcohol Marketing and Youth (CAMY) at the Johns Hopkins Bloomberg School of Public Health.
"If you allow an alcohol dependency to worsen, you will be endangering your life as well as the life of others when you operate a vehicle. Your best option is to check into a detox center such as Harbor Village and get the help you deserve," said Robert Niznik, Harbor Village CEO.
For more information, visit: http://harborvillageflorida.com/ 
or call the 24/7 hotline 1-855-338-6900.
Media Contact: 
Robert Niznik 
Harbor Village 
Miami, FL 
305-999-5728 
robert(at)harborvillageflorida(dot)com