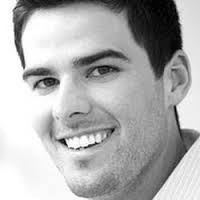 Industry leader since 2002!
Tampa, FL (PRWEB) August 21, 2013
Email-list.com, a leading provider of email list and email email marketing solutions, is excited to announce that it has released Email List, its new application programming interface (API), available for licensing by businesses both large and small.
Resellers can simply plug in the API code into their current website and provide visitors with instant counts and quotes from one of the largest email list in the industry.
Customize, order and download!
Select business or consumers.
Search by city, county, state or build a radius around a zip code.
Review your count.
Place your order, and your list will be delivered the same day!
Email-List.com, founded by Joe Chives, the trailblazer of the email list industry, is widely known for the quality of its email list, and has produced an API with the same high standards. Email-list.com is an excellent solution for companies that need instant access to the most up-to-date business and consumer information available.
"Our cutting-edge API is perfect for those companies that need the most current business, consumer, and dynamic data in real time. Use it to enhance your customer file, view your data on a map, and find out who your customers really are," says Email-list.com Founder, Joe Chives.
About Email-list.com
EmailOutbound
With more than 40,000 customers, Email-list.com provides email marketing and social media tools for small to mid-sized businesses and non-profits. Email-list.com award-winning solutions allow for easy creation of email newsletters, surveys and other online marketing programs. Email-list.com founded in 2002 offers a suite of custom and managed services designed for mid-sized organizations, is available at http://www.Email-list.com.
Contact:
Tom Bell
VP of Corporate Communications
877-403-6245