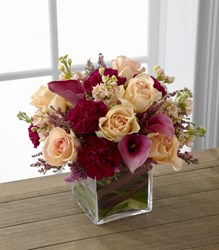 Atlanta, GA (PRWEB) August 22, 2013
A-1 Express, a recognized leader in same-day delivery, messenger and transportation services, announces no flower and plant courier services nationwide. The announcement comes in an effort to inform clients of their policies, increase operation efficiency, and customer delivery improvements. A-1 Express pursues to be the best choice for same-day delivery solutions throughout the US.
A-1 Express will not provide any flower and plant courier services due to the sensitivity of the items involved. They both are delicate and can be damaged easily in transit. Whether it be a sudden stop or another customer package accidentally landing on the item, flowers and plants are susceptible. In addition, some flowers and plants can carry sentimental value, which can even be more costly.
Flowers and plants also place limitations on the operational efficiency and delivery rate of its' drivers. Flowers and plants must be delivered within a shorter time frame than the normal daily service time afforded to A-1 Express couriers. These items may not sustain an extended transit time, which causes the items to have to be delivered directly once on board. This results in limitations of driver route optimization and pick up of more customer deliveries at one time.
A-1 Express understands and values its customers. All policies are for the overall benefit of customer satisfaction and maximization of delivery services. If a clients' item is in question, they are recommended to contact A-1 Express via phone or online to discuss their pick up, especially if it involves a dedicated delivery program request. A-1 Express as a professional, trusted source for any same-day delivery needs. The Boston Courier continues to create service efficiency that result in a superior courier experience.
A-1 Express is a premier same-day courier service offering transportation and distribution services. From small packages to palletized freight, A-1 Express delivers fast. As a leader in the courier industry, their goal is to perform optimal courier logistic solutions and superior customer service every time. The courier provides same-day delivery successfully for over 1,500 clients, including Fortune 500 companies nationwide.