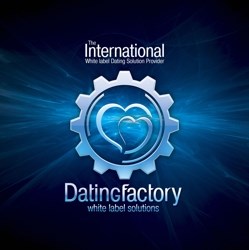 Dating Factory now supports close to 60 niches, including many different cultural, ethnic, and lifestyle markets.
Atlanta, GA (PRWEB) August 29, 2013
Dating Factory, the international leader in online dating white labeling services, plans to ease the transition for ex-Cupid partners by offering increased commissions to those making the switch.
The recent announcement that Cupid Plc has sold their casual dating assets and plans to discontinue their white label solutions has left partners without a home for their online dating sites. With only two months for ex-Cupid partners to transfer their sites to another platform, DatingFactory.com aims to make the transition a positive one by offering relocating partners 100% commissions for the first three months on the Dating Factory platform.
"We want to make the transition to our platform as smooth as possible for those partners of Cupid Plc who have been affected by the termination of their white label services," said Tanya Fathers, CEO of Dating Factory. "In addition to this special offer, joining our platform will open partners up to the numerous features Dating Factory has to offer to help partners build their brand, such as the ability to truly reach the worldwide market with global support for 22 languages, an extensive range of promotional tools, a fully customizable site design, and a selection of 58 niche markets, with more being added all the time."
About Dating Factory:
DatingFactory.com was established in 2009 and is an international white label platform for online dating with over 30,000 partners worldwide. DatingFactory.com operates in 22 languages and supports 58 niche markets.