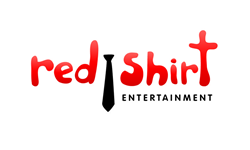 The event gives life to the ideas and creativity of many diverse, talented artists...
New York, NY (PRWEB) August 22, 2013
New York-headquartered production company Red Shirt Entertainment has announced the second annual installment of "The Red Shirt Rooftop Reading Series." The series will be held from September 20th through 22nd. As was the case last year, it will take place on the rooftop of Red Shirt's office, located at 18 West 23rd Street in Midtown Manhattan.
The festival will be made up of a total of ten performances. All playwrights will also receive input and support from a select group of professional actors, directors and producers leading up to the premiere of their piece.
"Red Shirt has grown exponentially since the first Rooftop Festival," said Rajendra Ramoon Maharaj, Producing Artistic Director at Red Shirt. "However, our commitment to giving a voice to artists who have been bypassed historically has not wavered. We have practiced it through pieces such as the Holocaust Remembrance Project, Running Into Me, and The Little Rock Nine Project. It continues with this annual event."
Five performances will be held on Friday night, September 20, with five more on Saturday night, September 21. A climactic marathon of all ten will be held on Sunday afternoon, September 22. Each play will run approximately ten minutes long and feature a maximum of three actors.
"The 'Rooftop Reading Series' exemplifies what makes Red Shirt Entertainment unique," said Frank O'Brien, Executive Producer of Red Shirt. "The event gives life to the ideas and creativity of many diverse, talented artists while embracing the unmistakable backdrop of New York City."
Please visit http://www.redshirtentertainment.com to reserve tickets or for additional information about the festival.
About Red Shirt Entertainment
Red Shirt Entertainment is bridging the gap between the business and creative industries. Founded in 2011, Red Shirt's vision is to encompass the interests of all persons involved in entertainment, from the established to the aspiring. http://www.redshirtentertainment.com/