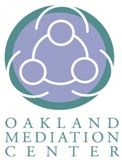 Bloomfield Hills, MI (PRWEB) August 21, 2013
With the new school year right around the corner, leading non-profit mediation service organization, Oakland Mediation Center, encourages parents, educators and service providers to address classroom differences in educational planning for children with special needs.
Oakland Mediation Center (OMC), a provider of the Michigan Special Education Mediation Program, provides free facilitation and mediation services in Oakland County to assist in resolving issues related to early intervention in special education. An important aspect of educational planning for infants through young adults (age birth to 26) with special needs is communication. OMC can help parents, educators and service providers to communicate productively to resolve issues when creating an Individualized Family Services Plan (IFSP) or an Individualized Education Program (IEP) through available facilitation or mediation services.
Facilitators from OMC can help parents, educators and service providers in developing educational plans for children and young adults with special needs. Facilitators can organize or support meetings so participants can focus on the issues, contribute ideas, and create solutions together. Mediation services aids parties in resolving disputes over special education and early intervention issues, and those that arise from IFSP and IEP implementation. A successful mediation can result in a written, signed agreement that can serve in lieu of a resolution meeting agreement or be incorporated into an IFSP or an IEP.
Having a voluntary, safe, and non-adversarial forum for discussion is key to resolving difficult issues that may arise in planning. OMC provides an opportunity for participants to express their concerns and develop solutions privately and confidentiality with a focus on reaching a mutual agreement.
For questions or more information, Oakland Mediation Center at (248) 338-4280 or email info(at)mediation-omc(dot)org.
About Oakland Mediation Center
Oakland Mediation Center is a private non-profit organization that has served the community since 1989 by providing mediation services for individuals, businesses, courts, schools and agencies; 40-hour Civil, Domestic and Advanced Mediator training as well as conflict resolution, peer mediation, bullying prevention/intervention, and restorative practices in schools. Visit OMC's web site at http://www.mediation-omc.org/.