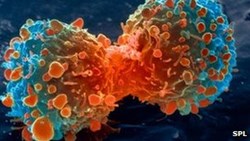 It specifically targets the tumour cells and leaves the healthy ones alone, meaning it comes without any of the side effects with treatments like chemotherapy.
Bolton, UK (PRWEB UK) 29 August 2013
Pioneering research has found a way of 'Firing up' the body's immune system, overhauling the treatment options available to fight the disease (1). Hopes are that this elusive 'Cure' will revolutionise the way cancer patients are treated; improving their prognosis, even under circumstances where cancer misdiagnosis has taken place.
In brief, the treatment effectively uses the body's own immune system to attack the cancer cells (1). The revolutionary technique transforms white blood cells into stem cells, reprogramming them to fight the disease.
The researchers involved believe that the use of stem cell technology could lead to quicker treatment plans, reducing the emphasis and reliance currently placed on chemotherapy. Speaking on the research, Dr Emma Smith, senior science information officer at Cancer Research UK (1)-
"It looks pretty exciting. It's effectively using the body's own immune system and harnessing its power to attack the cancer cells."
"It specifically targets the tumour cells and leaves the healthy ones alone, meaning it comes without any of the side effects with treatments like chemotherapy, which can be harsh for patients. It's another piece in the jigsaw and has huge potential benefits for the future."
'Firing up' the body's immune system in this way produces a delicate balance, where invaders such as cancer cells are attacked, but not the body's own tissues (2). In a sense, the treatment would produce 'Living Drugs,' which once present, would act as a preventative measure, safeguarding the sufferer against recurrences.
Considering the implications of such a ground-breaking treatment, Asons Executive, Laura Williams –
"Immunotherapy treatments, such as these, give hope to cancer sufferers across the globe. At Asons Solicitors we see patients making cancer misdiagnosis claims, whose prognosis would have been greatly improved, had their diagnosis been prompt. A new quicker treatment could improve the chances of survival, for those whose Cancer is caught at a later stage.
After successful trials on mice, it is expected that the treatment will be tested on humans, and later developed as a treatment by 2020 (2).
In the event that you consider yourself to have been subject to cancer misdiagnosis, you must seek legal advice as quickly as possible. Taking action can prevent the same situation from reoccurring, helping others to avoid injury in future.
If you, or someone you know, have suffered as a result of cancer mis-diagnosis then you may be able to make a medical negligence claim for cancer misdiagnosis compensation. Asons Solicitors deal with Cancer Mis-diagnosis claims on a regular basis, you can contact them on: 0844 850 1062 or you can fill out their claim form at http://www.asons.co.uk
(1) BBC News, 'Immune system boost 'fights cancer' (18/08/2013)
bbc.co.uk/news/health-23724220
(2) The Express, 'New Hope for Cancer Cure' (12/08/2013)
express.co.uk/news/health/421408/New-hope-for-cancer-cure

About Asons Solicitors:
Asons Solicitors is a Bolton-based law practice that specialises in personal injury and industrial disease claims. Founded by brothers Imran Akram and Kamran Akram, Asons Solicitors has developed to become a young and dynamic law firm that delivers practical solutions to clients in times of difficulty. Their continued focus on their staff has seen them awarded with the Investors in People "Gold Award"; which is reflected in the professional and personable approach they take in working with clients. They strive to grow and to develop, and their supportiveness and attention to detail ensures that their clients use them time and again.
For further information contact:
Email: info@asons.co.uk
Website: http://www.asons.co.uk