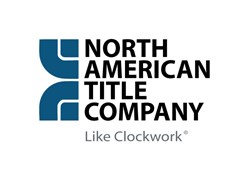 Phoenix, Ariz. (PRWEB) August 21, 2013
Two industry veterans have been tapped to lead North American Title Co. (NATC) branch offices in Maricopa County, Ariz.
Now leading the Mesa branch is Cindi Crawford, who is new to North American Title. She brings nearly 35 years of escrow experience as well as local branch management experience to this position.
Mike Barsema has been promoted to branch manager in North American Title's escrow office on Camelback Road. Barsema has been with NATC since 2001 and has worked in escrow, sales, training and administration.
"Mike has demonstrated a strong talent for getting real estate transactions closed on time and with a high degree of customer satisfaction," said Skyanne Dinnigan, vice president, escrow operations. "We are pleased that Mike has accepted this new role where his skills can have a direct and positive impact on the successes of our valued customers."
Crawford is located at the North American Title Co. office at 3850 E. Baseline Road, Suite 117, Mesa, AZ 85206, telephone number (480) 926-1057. Barsema is located at 3200 E. Camelback Road, Suite 150, Phoenix, AZ 85108, telephone number (602) 280-7500.
About North American Title (NAT)
With well over 1,000 associates and a vast network of branches from coast to coast, North American Title is among the largest real estate settlement service providers in the United States. Consisting of both agent and underwriter operations, NAT has the resources and stability of a New York Stock Exchange company with over $10.3 billion in assets (fiscal quarter ending Nov. 30, 2012). North American Title's agency network operates nationally under the name North American Title Co. (NATC), and is located in 16 of the fastest-growing states: Arizona, California, Colorado, Delaware, Florida, Illinois, Maryland, Minnesota, Nevada, New Jersey, New York, Pennsylvania, Texas, Utah, Virginia and Washington, D.C. Through our relationship with our expanding affiliate network, NATC provides real estate settlement services in all 50 states. With annual gross revenues in fiscal 2012 of approximately $200 million, NAT is among the largest independent title agencies in the United States. NAT is headquartered in Miami, Fla. To learn more, visit http://www.nat.com/.