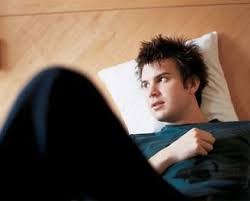 (PRWEB) August 21, 2013
On Friday August 23rd singer/songwriter Howie Day will be performing live at the House of Music and Entertainment, located at 1227 N. Rand Road in Arlington Heights, Illinois. Day, who is known for his energetic and lively performances, will feature a pair of opening acts, which have yet to be announced. H.O.M.E.'s doors for this live event are scheduled to open at 7:30 p.m. with the show set to start around 8:00 p.m.
Howie Day started playing the piano when he was five years old and, by the time he reached the age of 12, he added the guitar to his musical talents. For his debut album, Australia, which received the Best Debut Album award at the 2001 Boston Music Awards, Day wrote and financed the record himself. Over 30,000 copies of Australia were sold.
In 2002, Day signed with Epic Records, his first major record label, and later released Stop All The World Now. Two songs off of his Stop album, "She Says" and "Collide" eventually became Top 10 radio hits. "Collide" reached platinum single status. Stop All The World Now was certified gold in 2005.
In September 2009, Howie Day released his third full-length album titled Sound The Alarm. "Be There" is the lead single off of this album.
Currently, Day is working on creating his fourth studio album with longtime friend and producer Mike Denneen.
Tickets are currently available for Howie Day's performance at the House of Music and Entertainment. The first three rows are selling for $35 each, with all other seats for about $20. $10 standing General Admission tickets are also available.
For the best in live music and entertainment, the House of Music and Entertainment is the place to be. Its 15,000 square foot theater features a 28'x30' stage and a top-of-the-line sound system. This Arlington Heights nightclub has been home to numerous local and world-wide performers and on August 23rd Howie Day will join that list. For more information on Howie Day's scheduled show or for other upcoming events patrons are encouraged to visit the House of Music and Entertainment or contact them at 847-577-4663.