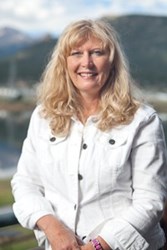 Minneapolis, MN (PRWEB) August 23, 2013
EstesGroup, a leading provider of technology solutions and professional services for Enterprise Software implementations, today announced the hiring of Nancy Brehmer to Director of Enterprise Sales, reporting to EstesGroup Vice President, John Koski. Brehmer will lead their sales division and will have responsibility for driving revenue for Epicor consulting services as well as new software license business opportunities.
"I am excited to have leadership of Nancy's caliber and industry experience joining the EstesGroup team," said Koski. "Nancy has a proven track record of driving growth for organizations such as EstesGroup. Her extensive experience in enterprise software, services and technology sales along with her sales and operation experience will be a valuable addition to our company as EstesGroup continues to grow."
Brehmer has over 25 years of experience in the ERP software community and has proven sales and operational expertise with an outstanding track record of success at Epicor and Insite Software. Prior to joining EstesGroup, Brehmer served as VP of Strategic Partnerships at Insite Software and grew their partnership with Epicor to over 700 additional customers for their Ecommerce and shipping applications with revenue doubling per year for license, maintenance and services. While at Insite Software, Nancy also served as Director of Operations for their Ship and Ecommerce consulting division while continuing to grow the Epicor sales channel for Insite Software. Brehmer was also employed at Epicor Software before joining Insite Software and served in different capacities as Director of Professional Services, Sales, Director of Product Marketing and also Manager of their ERP Marketing Group.
"EstesGroup is positioned well in the software services industry and I am looking forward to expanding their services organization for significant growth and looking for additional opportunities for software expansion," said Nancy Brehmer, Director of Enterprise Sales.
About EstesGroup
EstesGroup is a customer focused managed service provider delivering cloud-based and on-premise end-to-end ERP, CRM and Financial systems. EstesGroup has a team of consultants who specialize in manufacturing, distribution and professional service for the small, midmarket and large enterprise companies who have ERP solutions such as Epicor. The company's headquarters are located in Estes Park, Colorado. For more information, visit http://www.estesgrp.com.