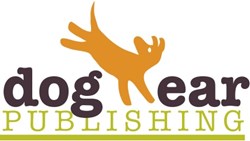 Authors who sign up for the system will receive help setting up a customized, business page through Facebook and a Twitter account. Both platforms will be fully integrated with their author web site and blog.
Indianapolis (PRWEB) August 21, 2013
Social media is changing the way businesses market their product, and the publishing industry is no exception. Dog Ear Publishing plans to launch a new social media system to help its authors promote their books and connect with their readers.
"We're constantly on the lookout for something new that would benefit authors and that would increase their exposure, and social media is so important because it's so prevalent in everyone's wired lives," said Matthew Murry, manager of author services at Dog Ear, a self-publishing company. "Everywhere you go, you see the little "f" symbols for Facebook and the little bird for Twitter."
Murry described the new system as a supplement to traditional marketing. "We're not saying this is going to replace any and all marketing tools and services one might use to raise awareness for a book. It's just another option and one that happens to fit quite well for authors of fiction." Murry was quick to add, "(Social media) works for nonfiction authors, too."
He pointed out that Fortune 500 companies have greatly increased their use of social media platforms in 2013 and that this trend will continue. "That's how important social media is. It's everywhere and everyone uses it. It's a fast way to get in touch with huge swaths of people. That makes it a really good fit for indie authors who don't have a budget to do monthly print ads."
Authors who sign up for the system will receive help setting up a customized, business page through Facebook and a Twitter account. Both platforms will be fully integrated with their author web site and blog. Dog Ear has also created a 32-page eBook that details all aspects of social media tactics and strategies for success, providing step-by-step instructions so authors unfamiliar with using social media to sell a product can easily promote their books.
"Our author web sites have always been head and shoulders above what other major self-publishers provide. Until now, though, these author web sites didn't provide the immersive interconnectedness that social media creates for a site visitor."
The social media system will allow authors to maintain Facebook and Twitter feeds through their blog, all of which will be fully integrated into the author's website. Murry explained that this was made possible by an app developed to make managing these platforms a bit easier. "The campaigns we'll be deploying are going to be part of a full-circle, web-based system. (Authors) will have a multi-page website complete with appropriate linkage to Facebook and Twitter. We even plan to help authors with their initial status updates – using content they've already included in their books."
Murry was adamant that authors should constantly be looking for ways to connect with new audiences. Authors can host question-and-answer sessions or plug their book with giveaways. "An author that is serious about social media can get that edge that every indie author deserves and needs."
Information about the new service went up on the company's website a few weeks ago (http://dogearpublishing.net/book-marketing-services/marketing-social-media.php). Two authors have already agreed to serve as guinea pigs of sorts. Thus far, the feedback is positive.
"These guys aren't slouches either," Murry said. "They understand the benefits of marketing and they understand that certain responsibilities are theirs. They still find we're taking all the noise out there, we're collecting it, and we're wrapping a bow on it."
Murry stressed that Dog Ear wants authors to take full advantage of the new system, using it continually to promote their work and not just for the first few months a book is out. "They can use it to create a broader net of folks they can express their messages to" on current books -- and future ones.
----------
For additional information, please visit http://www.dogearpublishing.net or call (866) 823-9613.
About Dog Ear Publishing, LLC
Dog Ear Publishing offers completely customized self-publishing services for independent authors. We provide cost-effective, fast, and highly profitable services to publish and distribute independently published books. Our book publishing and distribution services reach worldwide. Dog Ear authors retain all rights and complete creative control throughout the entire self-publishing process. Self-publishing services are available globally at http://www.dogearpublishing.net and from our offices in Indianapolis.
Dog Ear Publishing – self-publishing that actually makes sense.