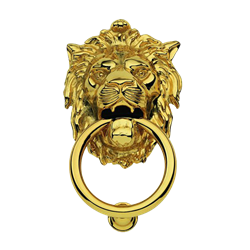 Palm Beach, FL (PRWEB) August 28, 2013
Real estate developer John Tolliver has announced his partnership with mortgage banker, Steven Prince. The two real estate experts have come together in order to provide a contemporary buying and selling experience to their clients through their company, Tolliver Prince Realty.
John Tolliver said, "With so many people using the internet today to research their next home, Tolliver Prince Realty Group understands how crucial it is to provide a unique place for home seekers to execute that research. That's why our company has created a high end website that is not just informational, but actually gives consumers the ability to fully search the MLS much like a realtor would."
Although Tolliver Prince Realty Group allows consumers to search everything via the MLS system, the company has made the search for some of Palm Beach County's finest communities a breeze. The website showcases the most prestigious communities of Palm Beach County's seven most popular cities, including areas such as Jupiter, Palm Beach Gardens, West Palm Beach, Wellington, Boynton, Delray Beach and Boca Raton.
Steve Prince said, "Tolliver Prince Realty Group also offers an advanced property search feature on our site, which allows clients to remove any properties that may be in an "Active Contingent" status from their search. Utilizing this feature will allow consumers to search all properties currently available, while removing those that could be under contract on a short sale and awaiting approval. No longer will clients be met with disappointment because a home has sold amidst their research.
About Tolliver Prince
Tolliver Prince Realty is a small boutique real estate firm located on the island of Palm Beach. The firm prides its self on knowing the Real Estate market and Marketing Real Estate better than their competition. The firm's address is 214 Brazilian Ave, Suite 200 Palm Beach, FL 33480 and can be reached toll free at 888-887-2532 or at [email protected] For more information regarding The Tolliver Prince Realty, be sure to view their website at http://www.tolliverprince.com.
About John Tolliver
John Tolliver most recently managed a personal real estate portfolio that exceeded $20 million over the last 10 years. Those investments included the purchase and resale of residential lots in tranches of 100 or more, the acquisition of large tracts of land and subsequent horizontal development of residential subdivisions throughout Florida and Costa Rica. Mr. Tolliver, a real estate broker since the mid 80's, has also purchased and developed a personal portfolio of outparcel sites consisting of all the major oil companies (BP oil, Chevron, Exxon, etc.), as well as fast food restaurants (McDonalds, Burger King, etc).
About Steven Prince
Mr. Prince was a Managing Partner at Team One Lending, where he oversaw regional operations for the business. He was specifically responsible for originating more than $3.5 billion in loans and collaboratively generating double profit levels year-over-year by establishing a tracking system for his mortgage teamsteams. Mr. Prince was also in charge of Portfolio Protection for World Savings Bank in the South Florida Region. He was responsible for risk classification of the real estate portfolio by appraising and analyzing the bank's portfolio.