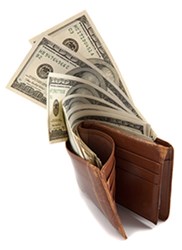 San Antonio, Texas (PRWEB) August 24, 2013
Regular preventive maintenance keeps your cooling system working properly, boosts efficiency, reduces ongoing expenses and extends the life of the equipment. When searching for a contractor to perform this maintenance, it may be tempting to hire one that provides the lowest-cost alternative. In some cases, however, this can be a mistake. The old saying "you get what you pay for" applies just as readily to HVAC work as it does to any other category. Before hiring a contractor who offers a "$29 A/C tune-up" or other low-priced service, carefully consider what you need from A/C maintenance and what you are likely to receive for that bottom-basement price.
How can a company offer a $29 A/C tune-up?
An "introductory special" in which a product or service is offered at a reduced price is a common and effective marketing technique. If you see an offer for an A/C tune-up at a low price from a reputable HVAC service provider, the company is most likely trying to attract your attention and initiate a client/customer relationship. The company then has the opportunity to demonstrate its expertise, promptness, reliability and professionalism. As an added benefit, the visit can allow an experienced technician to inspect your cooling system and find other legitimate problems that need to be addressed.
When a reliable Air Conditioning company provides a low-cost introductory A/C tune-up, the technician will perform the same tasks at the same level as a standard-priced maintenance visit. If you are favorably impressed, their loss on the cost of the tune-up will pay off with you as a new customer whose value over time will more than make up for the discount on the A/C tune-up.
Disadvantages of the $29 A/C Tune-up
In some cases, the offer of an inexpensive A/C tune-up could disguise motives that are unethical or, in some cases, borderline criminal. A disreputable HVAC company may use the inexpensive A/C tune-up for purposes such as:

Selling equipment and services that are not needed: Customers who are unfamiliar with air conditioning systems or an air conditioning repair, may not understand the complexities of the equipment. A company could boost its revenue by preying on this ignorance and selling services or components that are not needed.
Falsely claiming entire systems need to be replaced: Air conditioning systems can be very expensive. In general, they should work reliably for 15 to 20 years or more before replacement. A disreputable company may claim an A/C is dangerous or unsafe in some way—a fire or electrical hazard, for example—and must be replaced when it doesn't need to be.
Boosting profits by performing minimal or substandard work: A quick trip in and out does not indicate a thorough maintenance visit. A disreputable company may also skip steps, leave faulty components in place, or simply not do what is required for effective maintenance.
Encouraging dishonesty among technicians working on commission:Sometimes, cheap maintenance offers may indicate that technicians are working on commission. In these cases, techs often receive a percentage of the price of any additional service, ac repair or maintenance work they can generate during the tune-up visit. This can encourage dishonesty (telling someone they need something they don't), shoddy work (laying the groundwork for a future malfunction or problem that will need repair) or deliberate sabotage (damaging or disconnecting parts and components to cause breakdowns that will require a return visit).
What should you do when you see low-cost A/C tune-up offers?
By no means should it be assumed that any particular air conditioning company offering specials or inexpensive prices on an A/C tune-up is engaging in these types of unsavory practices. A low-cost maintenance offer should simply trigger caution on your part and lead you to make sure the company is one you can trust. If the company is unknown to you, you should check the company out before hiring them.
Ask friends, relatives or colleagues for recommendations or for information about experiences with particular Air Conditioning companies.
Ask the company for references and check in with at least three of them.
Assess the company's general reputation in your area.
Ask the company for licensing information, details on technician certification and training, and information on membership in any HVAC industry organizations, such as the Air Conditioning Contractors of America.
Further your research from websites such as Facebook, Google+, Yelp, BBB, and Angie's List.