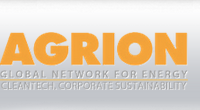 "It's really fun to see when employees start..harnessing their own data..."
New York, NY (PRWEB) August 22, 2013
As the definition continues to evolve from the often ambiguous "going green" to the ability of an organization to endure in the long term, sustainability is playing an ever-increasing role in a corporate brand image, and in some cases can even be indicative of overall performance. However, as companies begin to deploy CSR strategies, they can lose sight of one of the integral components of the organization: their workforce. Getting employees on board with some of these changing workplace trends can be a struggle, especially when large organizations with varying stakeholders interpret this data differently than companies in their own industries, let alone the economy as a whole.
While sustainability initiatives provide an opportunity for employees to participate in meaningful work, the challenge lies in translating theory into practice, and in a way all stakeholders can digest. In May, AGRION, held a roundtable discussion in NYC to examine some of the implications sustainability strategies can have on employees and management. The group addressed the importance of trying to overcome the gap in comprehending sustainability initiatives with training programs that shed light on their value, from corporate environmental footprint to customer satisfaction. Some companies, such as Ingersoll Rand, have taken this one step further and put in place "an employee engagement metric [related to sustainability] in every manager's rubric based for their salary, evaluation and for bonuses," said panelist Scott Tew.
AGRION then held a follow-up roundtable in July to discuss how properly managed data can drive successful sustainability programs throughout the entire organization. Panel speaker Kristin Kelly of OSIsoft asserted that "Once we have folks that are comfortable with data they realize they're making an impact…you'd be surprised how engaged employees get in running the business…it's really fun to see when employees start…harnessing their own data," and the audience seemed to agree, noting that the change in behavior tends to follow when a sound strategy is set in place and metrics back up the programs.
While these trends do seem to be effective, more and more companies are now trying to take employee engagement to the next level by embedding corporate social responsibility practices into actual job functions. AGRION will take the discussion to San Francisco at the end of the month, assembling speakers from eBay, Bayer HealthCare, Saatchi & Saatchi, Tripos Software & Green Impact to continue the conversation on motivating employees in the sustainability sector. Most importantly the panel will try to address the difficulty companies are facing in helping individual employees understand how their role relates to corporate sustainability goals and how they can contribute to the triple bottom line.