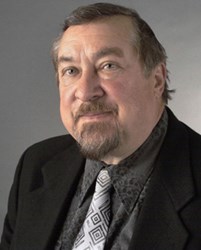 Portland, OR (PRWEB) August 21, 2013
Larry Newman, Kirkman's vice president and chief operating officer, technical and regulatory affairs, will be offering a webinar entitled "Roadmap to Supplements," Thursday, to help people learn more about nutritional supplementation. The webinar will appear on TACA's (Talk About Curing Autism) webpage, http://www.tacanow.org/webinars/.
Embarking on a path of nutritional supplements can be overwhelming. The "Roadmap to Supplements" webinar, scheduled to air at 10 a.m. PDT, Thursday, August 22, will cover the basics about nutritional supplements and their benefits.
Join the conversation. Kirkman® will be live tweeting during the event and offering discounts on some of Kirkman's popular products discussed during the webinar. Tune in to Kirkman's Twitter page (twitter.com/kirkmanlab) to get the discount codes and participate during the webinar. Place your orders immediately after the webinar because discount codes will expire at 11:59 p.m. PDT.
Always consult a doctor before starting a nutritional supplement program. This webinar, however, can aide you in gaining the information you need to start the conversation with your physician. Having appropriate background information and a basic understanding of nutritional supplements will help you and your doctor create a plan that is right for you.
About Kirkman®:
Kirkman® is the leading manufacturer of nutritional supplements for individuals with special sensitivities and dietary requirements. Founded in 1949, Kirkman® is also the oldest nutritional supplement company serving the special needs community. This experience has allowed Kirkman® to pioneer effective products in many areas of nutritional supplementation for individuals with special health needs. To learn more about Kirkman®, visit the company website at http://www.kirkmangroup.com.
Contact:
Kulani Mahikoa
V.P. Marketing
Kirkman Group, Inc.
Telephone: 503-694-1600